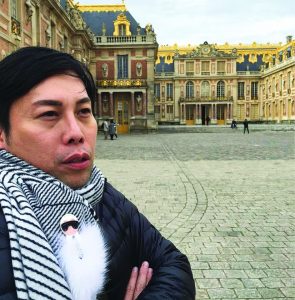 THE FIRST person I saw wearing a face mask when I was still very young was my dad who was a medical doctor. It was a green colored face mask which matched his green scrub suit which he wore regularly when he would operate on a patient. Wearing a face mask, according to my doctor of a dad, would help prevent the spread of infection and prevent the individual from contracting any airborne infectious germs. The First time I saw non-medical people wearing face masks was when I was studying in Tokyo. As my Japanese friends explained to me, when someone has cough or colds and he coughs or sneezes, he could release germs into the air that may infect others. As a consideration for other people's welfare, it is important to use face masks. Face masks are a part of an infection control method to eliminate cross-contamination.
Fast forward to 2020 with the corona virus hitting our shores from Wuhan, China, and it looks like we are going to wear pandemic face masks for a long time when going out in public. Filipinos are mandated to wear face masks in going to work in offices, shopping in malls, buying food in the market or grocery, and going out in public places. Indeed, the face mask has become an essential part of our wardrobe for the past six months. The face mask culture has become the new normal. And we have adapted quite well to its use. "A mask should be made from a breathable fabric, especially if it has several layers. The mask should fit above your nose and below your chin snugly. It is best practice to wash your hands before putting on your mask and after removing it. You should wash the mask before and after wearing it," instructed Dr. Rick Audan, Southern Philippines Medical Center Chief of Clinics and Health Emergency Management Bureau Coordinator.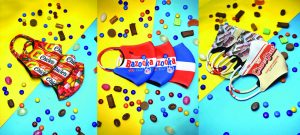 "Face masks have become the hottest fashion accessory this 2020; and if we are mandated to wear them every time we go out, we might as well have the most fashionable face masks that will coordinate well with our outfits," so states Edgar Buyan. Edgar Buyan is one of Davao's fashionistas' favorite go-to designer who was quick to make face masks so chic that one actually looks forward to heading out of the door wearing his distinctive creations. This fashion designer, who studied at the prestigious Slims Fashion and Arts School, is recognized for his witty take on contemporary fashion utilizing an assemblage of materials and techniques that offer a fresh interpretation on what otherwise would be traditional wardrobe essentials. Edgar Buyan, armed with his love for prints, textures and bright colors matched with his impeccable tailoring skill, is the first Davaoeno fashion designer to become a finalist of the Mega Young Designers Competition (MYDC). The MYDC is the country's longest running designers' competition, and the first homegrown fashion reality show.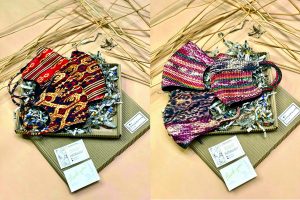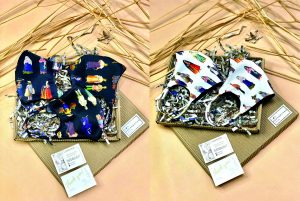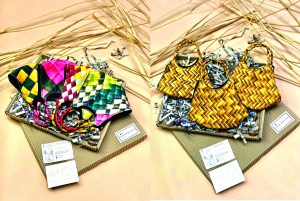 Having a mom for a seamstress triggered Edgar Buyan's love for fashion. "But I am basically self-taught. I may admire the works of various famous fashion designers like Yohji Yamamoto, Rei Kawakubo, Issey Miyake and even the classic Valentino but it was my determination, perseverance and dedication to learn that made me what I am today as a fashion designer with my own distinctive style. I think my strength lies on how I am able to integrate the classic style to modern; and how I mix and combine colors and prints. I am known for my love for heritage prints and Pinoy Pop Culture graphics," the inventive Edgar Buyan admitted.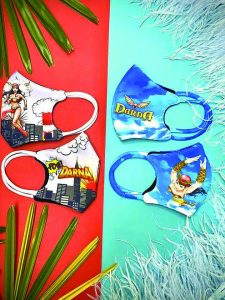 "In these trying times, I am truly concerned about the general welfare of the people who work for me. How to sustain and maintain my sewers is a top priority for me. Thankfully, my face mask series along with my Personal Protective Equipment (PPE) caught the eye of fashionista consumers. The sales of these new normal items truly helped us survive this pandemic and the consequent business crisis. First, I started using cotton, since it is readily available, for my face masks. But I then realized I needed to use my signature prints, my heritage series featuring Damian Domingo's 19th century colonial illustrations of Filipino fashion, banig series, ethnic weave series, jeepney series and the kalesa series to make them more attractive. I used three layers comprised of neoprene filter and another stretch material for lining. The fabric may be imported but the general idea is very Filipino, very Davaoeno." And the good news is that Edgar Buyan's ultra-fashionable face masks won't leave the fashionista buyer in remorse after buying several of his serial face masks. You can even coordinate his face masks with his RTW collection and fashion accessories for both men and women.
Just recently, the imaginative fashion designer launched his Panghimagas series of face masks featuring tempting candies of our youth like Chicklets, Choc Nut, Bazooka,Tootsie Roll, Juicy Fruit, among others. Truly so aesthetically tempting, I tell you. I cannot wait to get my Edgar Buyan distinctive graphic face masks. It's staying safe in style, helping a local business, and giving back to those in need.