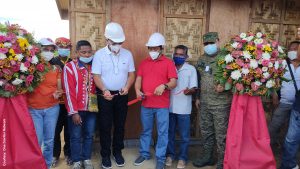 THE EASTERN Mindanao Command (EastMinCom) threw its support for the national government program of building houses for displaced members of the indigenous people who are staying inside the UCCP-Haran compound.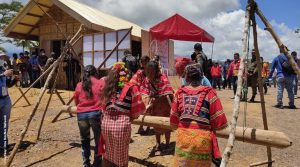 Lt. Gen. Jose C. Faustino Jr., EastMinCom commander, said the P11.25 million project is funded by the Office of the Presidential Peace Adviser on the Peace Process-Payapa at Masaganang Pamayanan (OPAPP-Pamana) program.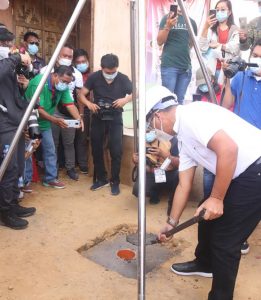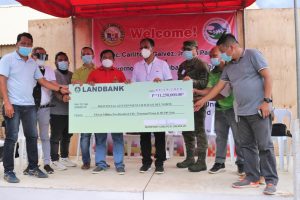 Under the program, 125 housing units will be constructed in Sitio Tibucag, Dagohoy, Talaingod, Davao del Norte.
The project, dubbed Bahay Pangkapayapaan, will help the Lumads in Haran, who were reportedly exploited by the Communist Party of the Philippines-National Democratic Front and its legal fronts. It will ensure that they will have a good shelter once they go back to their communities.
"We appreciate the initiative as it contributes to the whole process of consolidating and developing the area towards a peaceful and sustainable community," Faustino said.
He also condemned the communist rebels for continuing to use the IPs for their own agenda. "The CTG and their supporters in Haran should pay for abusing and exploiting the IPs," he reiterated.
Road project to help clear villages of NPAs
Meanwhile, Maj. Gen. Andres C. Centino, commander of the 4th Infantry Division, said that ongoing government road projects will hasten the defeat of the New People's Army in the Caraga Region.
Centino made the revelation during the Regional Development Council meeting on Sept. 28, 2020. He cited the ongoing construction projects, such as the Cabadbaran-Puting Bato-Lanuza road; Butuan-Pianing-Tandag road; Lasicam-Camp Edward, Alegria road; and Bayugan City-San Miguel road.
"These road projects are high-impact projects since it passes through the Communist NPA terrorists' guerilla bases in Caraga, which happen to be classified as geographically isolated and disadvantaged areas," he said.
The road project will spur economic activities in the areas and allow the government to deliver basic services to far-flung areas, and turn them into progressive and resilient communities.
In terms of security operations, Centino said the road projects will isolate the armed group and limit their movement in mountainous areas while giving the AFP an operational advantage since it can easily deploy its assets.
Meanwhile, Pol M. Delos Santos, the regional director of the Department of Public Works and Highways XI, said, "These road projects are priority projects of the President. Rest assured that we will expedite its completion so we will be able to contribute in peace, security, and development in these areas," he said.