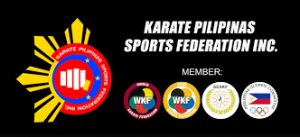 Veteran karateka Cristy T. Campomanes is the Karate Pilipinas Sports Federation Incorporated Davao City director.
This came after Campomanes, a six-dan blackbelt was handed his appointment papers by Karate Pilipinas Sports Federation Incorporated Region XI director Rommel Tan.
"We are proud to have him. As Karate Pilipinas Sports Federation Region XI director, I put my trust in him because of his experience and loyalty as we continue to develop the sport in the grassroots level," said Tan referring to the 50 year-old Okinawa Shorin Ryu Karatedo instructor and director.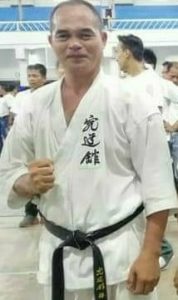 Campomanes, an associate criminology graduate at the University of Mindanao and a licensed aircraft maintenance technician from MATS College of Technology is also working at the Civil Security Unit of the City Government of Davao and resides in Lambo Indangan, Buhangin.
"I am grateful to KPSFI region XI director and shihan Tan for trusting me. I will help the organization continue to develop athletes, especially from Davao City for possible chances of donning the city and country's colors in international competitions," Campomanes said.

Campomanes is also a national licensed referee and national coach, in which he took part in the recent Southeast Asian Games 2019.
He was vice president for Mindanao for the PUKKO (Philippine Union of Kobudo Karatedo Organization and Mindanao Regional Director of the Washimekai Karatedo Filipinas.