More than 60 participants from all over Mindanao and abroad coming from as far as Utah in the United States and Melbourne, Australia have already signed up  for the coming Digos City District Jail Female Dormitory and BJMP Multisport XI's "New Normal Virtual Duathlon" scheduled on October 25, 2020.
This was bared by Bureau of Jail Management and Penology (BJMP) XI Multisport Jail Officer and longtime ambassador Harvey Bryan Malnegro, who helped conceptualize this special virtual event, which has now become the latest trend due to the ongoing COVID-19 pandemic that has suddenly halted mass gatherings including actual sports competitions until a working vaccine is released.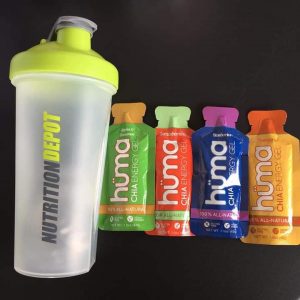 'This event is for a very noble and worthy cause,' according to Malnegro, who cited that a portion of the proceeds in this virtual race will be handed over to the local government of Davao del Sur which suffered a series of natural calamities from the earthquake, the ongoing pandemic and recent flashfloods.
'Some of the funds generated shall be given to the host LGU for their disposal,' he stressed.
Topping the list of registrants is team TRIZUR KAME of Pagadian City, which expressed their full support for this event under the leadership of their Frontliner President Dr. Robert Capatoy and very active members Winston Tan and S/INSP. Nuhi M. Tah.
The other strong contenders for the female 21-35 age group are reigning On Road Duathlon Age Group Champ Ms. Marielle Grace S. Boligao of the MetroShuttle Trivengers, Ms. Anna Rica Palconit of team TRIAD and Mrs. Mariel Pacot of BFP XI. They will be challenged by TRIZUR KAME's Ms. Ilyn S. Andale and sisters Jackielyn Krystal Bana and Maria Kristina Bana.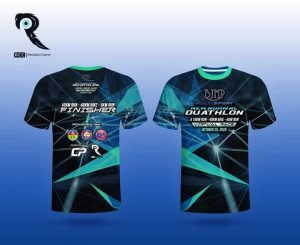 For 19 and below age group the contenders are Kheian Temario Trapago of SurCyc from Dinagat Islands, Duke Pinlac of TRIZUR KAME along with team mates Carlos Estonilio, Cyril Jericho Balsamo and Kethler Scott D. Corpuz.
For the Male 30-39 age group, hot on the list is Julius Adrian Tapang,  Wisnton Tan of TRIZUR Kame and Mr. Albert V. Torres of the BrickGamers. For the 40-49 age category, the very interesting list included the BJMP XI's very own tough age grouper JO3 Rollie Alcantara who reigned 3rd place in the Off Season Duathlon. He is slated to be challenged by Dr. Irecson Casteel, Supt. Cassiud Verbo of the Lucena District Jail and Tristan B. Najar of TRIZUR.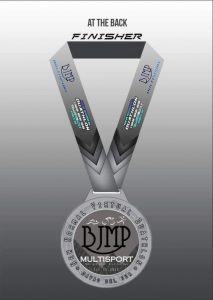 For the Novice Male Category, Mr. Arnold M. Talandron, Jhonly Rosely B. Monton and Dr. James David are the competitors to watch out for while for the Novice Female Category they are Mrs. Sweetsugar Garciano of Bikepoint Hub Tagum City, Marilyn T Narag of the Tuguegarao Runners, Shane Amen of Butuan and Michelle Yian of DBJMPRO-XI.
Meanwhile, there will be a virtual Race Briefing on October 17, 2020 to inform and remind the participants about the race mechanics via facebook live. A virtual gunstart will also be launched on October 25, 2020 starting at 03:30AM in the morning upto 05:30AM. (BJMP Multisports XI) (Leo Palo)