THE REQUEST for franchise extension for another 25 years of the Davao Light and Power Co. has met no opposition from the Senate body conducting hearing on the issue even as two of its members even recognized its efficient way of delivering service to its customers.
In a virtual committee hearing conducted on Wednesday on franchise applications, Sens. Sherwin Gatchalian and Juan Miguel Zubiri both lauded the Aboitiz-owned company for its better service to its 450,000 customers in the city and in the three adjacent towns and Panabo City in Davao del Norte.
Both Zubiri and Gatchalian expressed full support to the franchise extension sought by the company as the franchise is set to expire in September 2025.
The House of Representatives approved its counterpart bill in June with 212 voting in its favor with no one voting against it. In the Lower House, authors of the bill were Deputy Speaker Paolo Duterte, Second District Rep. Vincent Garcia, Third District Rep. Isidro Ungab, Marino Partylist Rep. Carlo "Sandro" Gonzales and Palawan Rep. Franz Alvarez.
Gatchalian, whose family runs the Waterfront Insular Hotel in the city, said he was informed by the people that "they are quite satisfied by the (service of) Davao Light."
The senator first questioned the company about its systems loss, and company president Rodger Velasco informed him that the distribution systems loss, which is attributed to its operations, is 4.3%, while the cap imposed by the Energy Regulatory Commission on private distribution utilities is at 6%.
Under the regulations, companies whose systems loss are way below the cap are allowed to pass on to their customers the loss, while those that go beyond the cap are allowed only to pass portion of the loss that is within the cap.
The information prompted Gatchalian to commend the power utility for being effective in its service. Gatchalian's opinion also prompted Sen. Mary Grace Poe-Llamanzares, chair of the committee on public service where the issue falls on, to also commend the company saying that her fellow senator is known for being meticulous that he would not have lauded the company had he not known that its service delivery was efficient.
Zubiri, on the other hand, took note that even the indigenous communities living within the boundary of the city and Bukidnon, where he hails from, also took note of the efficient service of the company.
He even pointed out that at one point he was informed that there was a clamor for the utility to service the Island Garden City of Samal, also in Davao del Norte, although the move did not materialize.
Zubiri noted that the company is "very efficient and effective (in delivering the) service to the people."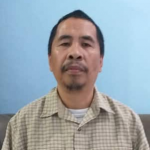 Managing Editor at Mindanao Times