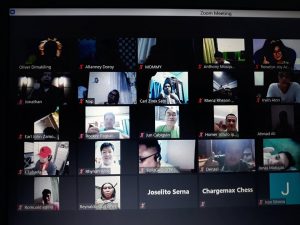 THE REGION XI Davao Chess Eagles displayed too much poise when they outplayed their Caraga Region counterparts on last weekends first online Chess Goodwill Match played via Lichess.org.
R-XI Davao Chess Eagles tallied a total of 775 points, a 432-point margin next to Caraga Regions' 343.
For Standard Chess play, the R-XI Davao Eagles scored 197 points from the Regular Boards while the Executives had 176 which tallied 273 points leaving past Caraga's total of 200 (92-108).
The R-XI Davao Eagles also dominated the Random Chess 960 play with 402 points with 194 from the Regular Boards and 208 from the Executives.
Caraga only managed 143 points for the Random Chess 960 with 62 from their Regular Boards and 81 from the Executives.
NM Jonathan Tan, CEO JLT Marketing, led the R-XI Davao Chess Eagles campaign in the Executives category scoring 31 points noting 17 in the Random Chess 960 and 14 in the Standard Chess, respectively.
FM Austin Jacob Literatus anchored the Regular Boards with 39 points from rounds of 15 (Random Chess 960) and 24 (Standard Chess) while Jayson Salubre wound-up with 34 (16-18).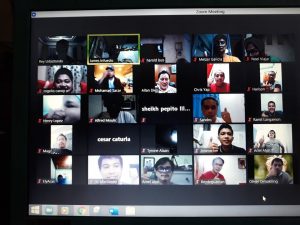 "We are happy with our victory, first with the CDO-Misamis Oriental's Finest in which we brought that momentum against Caraga. We are now preparing for our next match-up on October 10 and 11," said IA/FA James Infiesto who played in the Executive Division and was team captain of the Regular Boards.
Aside from Infiesto and Tan, the Region XI-Davao Chess Eagles have Engr. Allan Diez, Atty. Jong Guevarra, Reynaldo de Guzman, Ariel Nino Aton, Rynan Arce, Lyndon Sombilom, Jimzon Trangia and Engr. Napoleon Recososa for the Executive Division with reserves – Atty. Melzar Galicia, Alfred Moulic, Arnel Aton, Christopher Yap, Engr. Aglipay Oberio, Homer Rotulo, Cipriano Magalso and Doctor Marlon Sayson.
For the Regular Boards, Literatus and Salubre were joined by IM Oliver Dimakiling, AGM Henry Roger Lopez, NM Alexander Lupian, NM Elwin Retanal, Irwin Aton, Anthony Mosqueda, Harrison Maamo and John Ray Batucan. Mohammad Sacar, Ruel Nuttal, Jimmy Dano, Carl Zirex Sato, Denzel Amar and Vincent Umayan are the reserves.