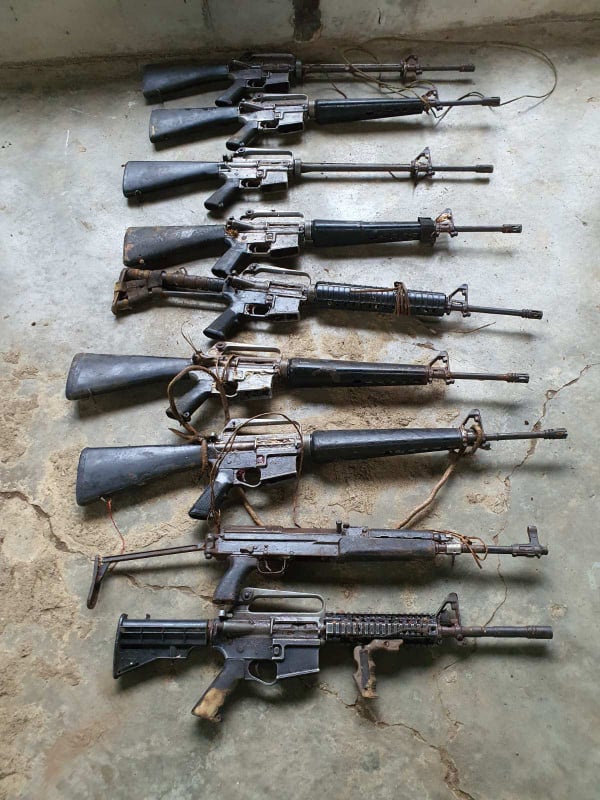 NINE high-powered firearms belonging to the NPA's Guerilla Front 55 were recovered by joint elements of the 89th Infantry Battalion, 1003rd Brigade, and 103rd MICO in a remote area of Sitio Bibislig, Barangay Gamot, Quezon, Bukidnon on Sept. 18.
Capt. John Louie Dema-ala, the Civil-Military Operations (CMO) officer of the 1003rd Infantry Brigade, said the recovered arms cache was a result of the revelations of alias Sara, one of the wounded NPA members left to die by her fleeing comrades during an encounter between the 27th Infantry Battalion and GF 55 in Calinan District last Sept. 9, 2020.
Sara was rescued by the 27th Infantry Battalion and brought to the Southern Philippines Medical Center by the 1003rd Brigade.
The nine firearms, all in operational condition, consisted of seven M16 rifles, one M653 rifle, and one AK-47 rifle.
Since the Sept. 9 clash in Calinan District, the GF 55, had lost 16 firearms to the government troops. Moreover, the New People's Army unit also lost seven members who were either killed, captured, or had surrendered.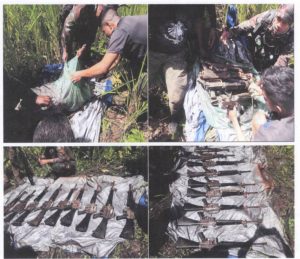 Guerilla Front 55 operates in Davao City, Talaingod, Davao Del Norte, and parts of Bukidnon.
Brig. Gen. Nolasco A Mempin, commander of the 1003rd Brigade, lauded his troops for bringing the wounded guerrilla to the hospital for treatment. In the same vein, he warned the remaining NPA fighters to lay down their arms or suffer the consequences.
"We will be relentless in our mandated task as protectors of the people until lasting peace is finally established in all communities under our area of responsibility," he said.