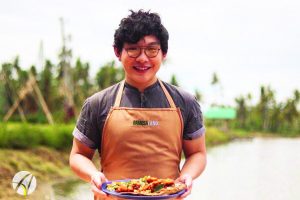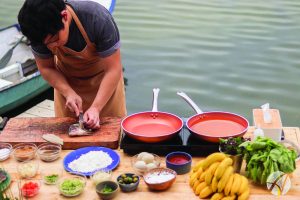 IT WAS in February 13, 2020, when Davao's property developer, Damosa Land, Inc. (DLI) formally launched its 88-hectare agricultural-focused community in Panabo City. The multibillion mixed-use project covers the barangays of New Pandan, Sto. Nino and Cagangohan. The project is planned to consist of four parts: residential, commercial, institutional (with the proposed establishment of the University of the Philippines' Professional School for Agriculture and Environment) and agri-tourism. Interestingly, the project is named Agriya, which in Hindi means "prime, first, the best."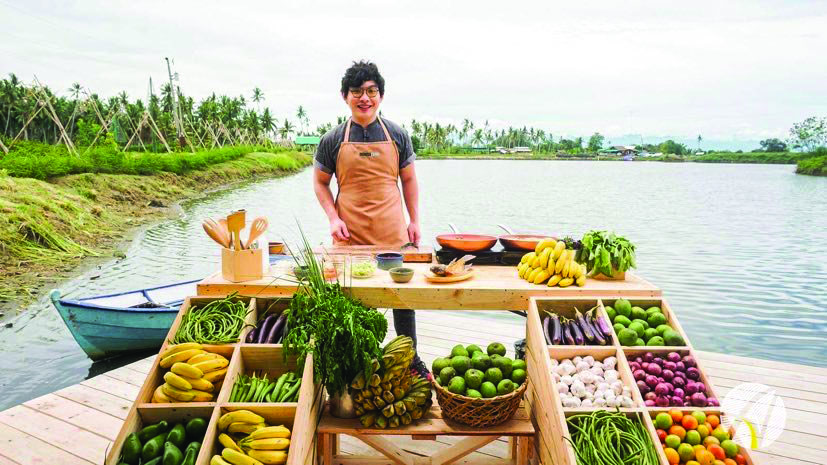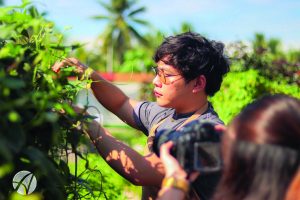 Ricardo "Cary" Floirendo Lagdameo, Jr., the first Vice President of DLI, revealed that the Agriya concept was inspired by their company's expertise and active involvement in the banana industry; and aims to promote agri-tourism in the country. He stated, "Agriya is a master planned community whose central theme is agriculture; and that I think is something that will set us apart from a lot of the other master plans that you can find all over the country…No one is really focusing on agriculture and with our expertise and background in this field, it would only be fitting that the group such as ours would undertake this project…We want to continue to give importance to agriculture and of course, being in Mindanao, being from the Davao region, it is something that is so important to us. It is something that has put food on our table, literally."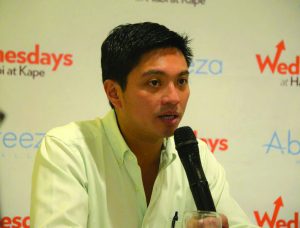 As part of Agriya's agri-tourism promotion called Naturetainment, it's Farm-to-Fork program with the popular Davao chef Darence Patrick Co was launched last July 4. "Farm-to-Fork (or Table) is used to refer to the various processes in the food chain from agricultural production to food preparation to consumption. It aims for a sustainable food system that should have a positive environmental impact. I am so fortunate to be a part of Agriya's Farm-to-Fork cooking demo. The purpose of this program is to highlight local ingredients that are harvested straight from the farm of Agriya. There are lots of various types of vegetables and fruits as well as goats, crabs, ducks, among others. On weekends, the Agriya farm is open to locals to enable them to buy Agriya fresh products. This is truly ideal for everybody to go local and buy local to support our very own farmers and growers especially in this difficult time of the pandemic," promoted the hardworking chef Patrick of Fat Cow and Asian Cow fame.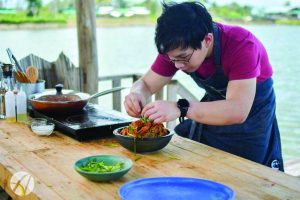 "The dishes I cook for the Agriya cooking demos are quite simple and quite different from what I would cook in my restaurants. The reason is that we want our audience, be they beginners or experienced cooks, to be able to prepare the food at home. I feel happy with Agriya's cooking demo program as it is a great way to show off easy and delicious recipes using the freshest of Agriya produce. At the same time, the Farm-to-Fork cooking demo is a good way to promote Agriya products that the locals may still be unfamiliar with," said the ever smiling chef Patrick as he continued, "So far, I've demonstrated how to cook crab sotanghon, kalderetang kambing, glazed tilapia with mango salsa, sampaloc-glazed pork ribs, ginataang lechon manok, binagoongang gulay with bangus. I usually decide what to cook based on what is readily given to me from the Agriya harvest."
"When you say Mindanao, to me it means a bounty of harvest from both the land and the sea. Cooks like me are quite fortunate to have these blessings. These comprise the backbone of my culinary arsenal. These gifts from nature inspire me to be bold, festive and innovative. Just like what Agriya supplies me to cook."
When asked what he would prepare if he were to cook for President Rodrigo Roa Duterte, chef Patrick answered, "I would simply prepare mongos with fried tilapia fresh from the Agriya pond. For Mayor Sara Duterte-Carpio, it would be chicken binakol using the native chicken and coconut of Davao."
This coming October, chef Patrick is looking forward for the participation of both Ricky del Rosario Floirendo and Cary Floirendo Lagdameo in Agriya's Farm-to-Fork Cooking Demo shoot who are just as excited as the chef. "Our motto is 'Good Food, Good Mood.' If eating makes everyone happy, we would gladly cook for everyone."
Do check out chef Patrick's Agriya cooking demo on facebook @ www.facebook.com/chefpatrickco or www.facebook.com/agriya.ph.