The Alcantara-owned Sarangani Energy Corp., which operates the 210-megawatt power plant, has remitted P26 million in royalty to its host municipality in Maasim, Sarangani.
In a statement, Sarangani Gov. Steve C. Solon said the release of the fund was timely as the entire country is facing the coronavirus 2019 pandemic as the town can use the money in its fight against the virus.
"Great timing for Maasim to get such as a big blessing. Given this pandemic, Maasim can use some of the fund to create an excellent infectious disease combant plan," said Solon as the amount represented the two percent special income tax on the gross income that the company earned in the second quarter of the year.
The mayor of the town, Zyrex Pacquiao, also thanked the company for "for being always there especially in these trime times" as he said the company has been assisting the town in the fight against the virus.
Pacquiao, cousin of senator and boxing icon Emmanuel Pacquiao, said the presence of the company in the town, "Maasim looks on to a bright future" as he thanked the management of the company for helping not just the town but the province.
Aside from the power company, which is a subsidiary of the Alsons Power Holdings Corp., the Alcantara group is also operating another power subsidiary, the 55-megawatt Southern Philippines Power Corp. in Alabel, the capital of the province.
The Alcantara group also operates its biggest agricultural company in the province, the Sarangani Agricultural Company Inc., the prominent grower of the Sarangani milkfish and other cultured aqua products.
The Department of Energy issued Energy Regulations 1-94, which allows power companies to directly remit to communities P.01 per kilowatt-hour out of the power generated in the area. The order is part of the implementing rules and regulations of the Electric Power Industry REform Act which has been implemented since 2001.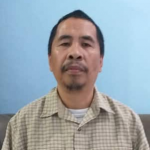 Managing Editor at Mindanao Times