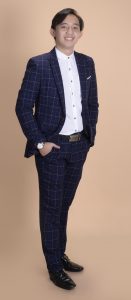 CONGRATULATIONS to the students of the University of Mindanao for being among the winners of the Popularity Award in the 2020 TEAM Architecture Graduation Projects Competition!
Guided by their coach Architect Nurvin Zary Bustillo, Edvin Casayas and Geremie Dumaguin of the Architecture Program under the College of Architecture and Fine Arts Education are among the ten winners selected from entries across the globe in the Popularity Award of the 2020 TEAM Architecture Graduation Projects Competition.
The international contest focuses on student graduation projects to give them a "platform for their unique voices in terms of architecture, urban and rural development, built environment issues and in general, man-land relationship."
Why the focus on graduation projects?
Team20 believes graduation projects for students of the Architecture discipline are among the most memorable projects they will undertake in their lives; as it is the "accumulation of their efforts throughout their academic years."
"The process involves deciding the topic, choosing base, investigation to proposing a solution; students have to overcome many obstacles to complete the project. This is why the graduation project will always hold a special place in all architecture people's hearts," according to a briefer on their website.
The competition started in 2013 and will be celebrating its 8th year, and this is the first time they held the competition online due to restrictions brought about by Covid-19.
"Hosting online also means a great opportunity for us to expand our scope of participants in other countries and this can elevate the quality and quantity of interactions in the architecture and planning field. In other words, 2020 will be a greater stage for all graduate students to present their graduation projects," the competition briefer stated.