Meet Ella.
She is the millennial, friendly, funky-chic chatbot of Insular Life (InLife), ready to provide quick answers to your frequently asked questions 24/7.
Ella, the InLife Chatbot, is the most recent addition to the constantly growing lineup of new digital services launched by the company. She is present on the company's Facebook Messenger.
"Since the start of the nationwide lockdown, we have numerous requests such as customer portal password resets. We feel that this is the right time to launch our chatbot because it acts as a self-help mentor to clients who are now beginning to be more confident and comfortable in using technology," said InLife Chief Marketing Officer Gae Martinez.
Ella gives answers right away to customers who want to know how to use the Customer Portal, InLife's internet-based customer service facility. She can also guide customers perform transactions in their customer portal like fund withdrawals and policy loan applications on their own.
For customers who prefer to conduct their business or inquiries in person, Ella is able to instruct customers on the most convenient branch to go to and which documents or requirements are needed for that visit. This feature expedites face-to-face transactions and reduces time spent outside the home.
"We understand that our clients don't always have the time to wait in queue, especially for inquiries that can be answered instantly by Ella," added Martinez. "Our customer service reps will always be there for clients who prefer to speak to them. The addition of Ella only makes it easier for us to serve our policyholders a lot faster."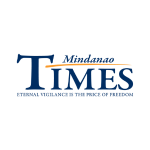 Advertiser posts are paid posts published by Mindanao Times. For inquiries, message us at our Facebook Page, www.facebook.com/MindanaoTimes.