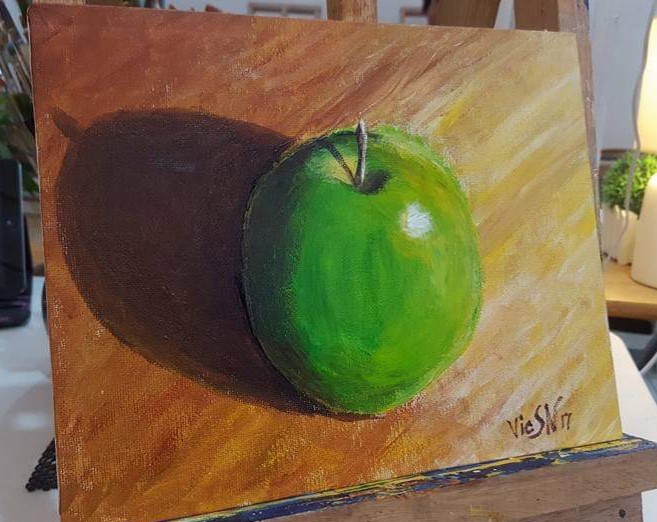 TO FAMILY and   friends  Victor Navales is simply Vic, a jolly good fellow  whom everybody loves to have around because   there is never a dull moment with him! At 70, going 71, he considers himself a late bloomer into the world of art. Painting started 3 years and 3 months ago when he reluctantly accompanied a fellow Toastmaster friend to a painting session. "I attended 3 sessions and went to 'Uncle' Google for help. I also made friends with so many artists on Facebook. They were all so helpful even if I haven't met them in person and they became the source of everything I know about painting."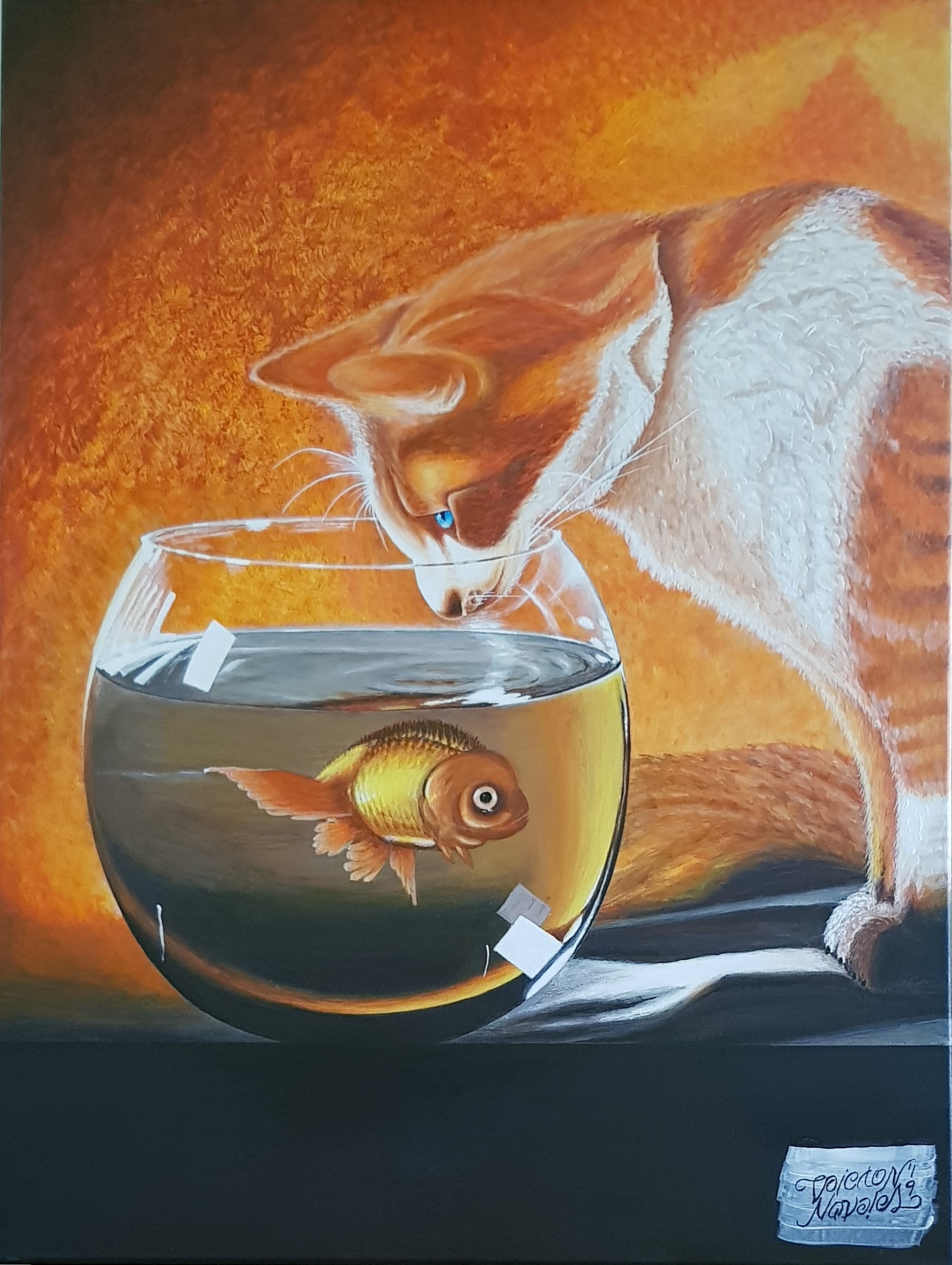 "My first ever painting using acrylic was an apple. I post it on Facebook and close friends teased by saying they thought it was a guava! Another one said, "Mansanitas!" Still another one commented, "Yeah, apple but shadow looks like durian!" To date, I have painted animals, birds, flowers and fruits but never a guava nor a mansanitas!" Please refer to the photo of his first painting and you may continue the teasing.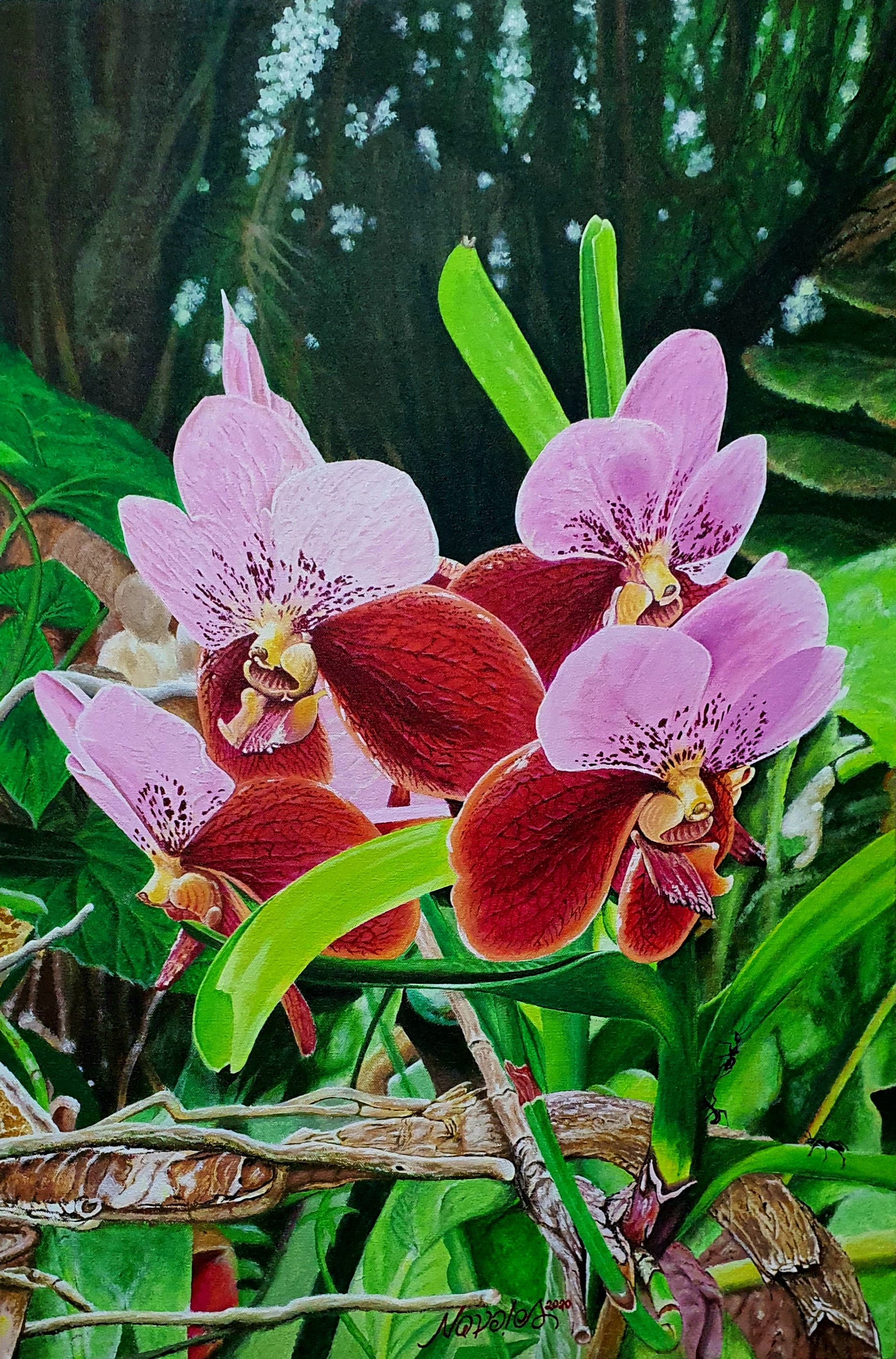 To date   Vic has   done   more than 40 paintings   in   between managing   his   thriving business, Navales Foods (they supply the supermarkets with bread and cookies) and other civic involvements with the Philippine Red Cross where he is a member of the board and an auditor, the Davao Historical Society , the Davao Bakers Club, Inc. of which he is president, the Dabawenyo Artist Federation, Inc. and in Toastmasters Internationally where he served as its Past District Governor (the TM   is Vic's   pet club where he was the District's Humorous Speech Champ in '97)!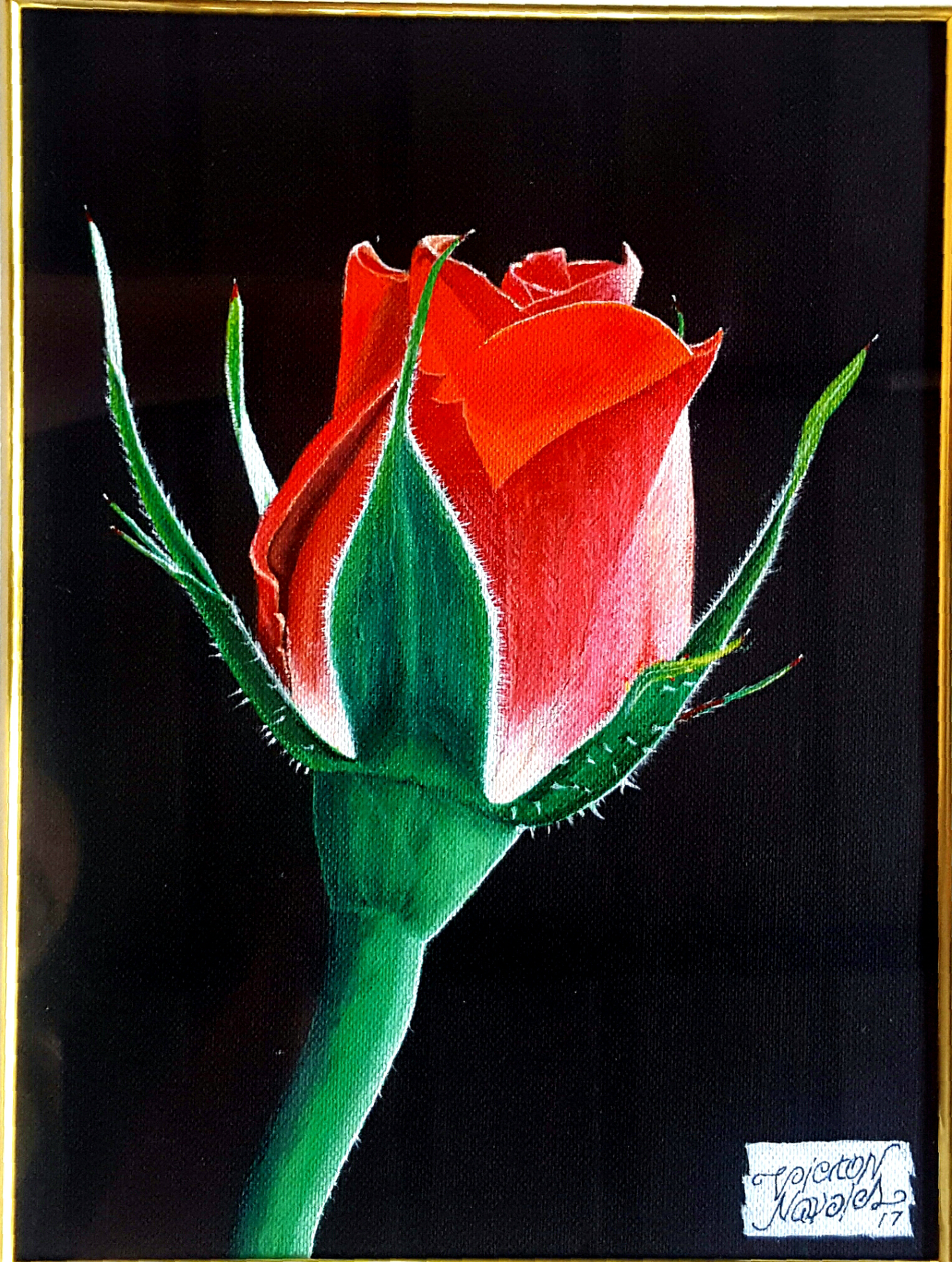 To Vic his art is his hobby   because   he does not see the need to hurry or to run after a deadline. Many times he starts a painting now let it sleep and come back to continue days even months after (one WIP took a little over 2 years). But one thing is evident in his craft, it is the product of tempered temper   where his patience is shown in his meticulous details that only the eye of a true artist can discern!
When asked if he sells his paintings, he smiled and said "Yes, but not immediately after I finished painting. I enjoy looking at them after a hard-day's work." For him every single painting is his baby, each is unique, each has a story, and has a big part of him. "Like our children, they will eventually leave us. Finding a new home for my paintings excites me for I know someday I may visit it."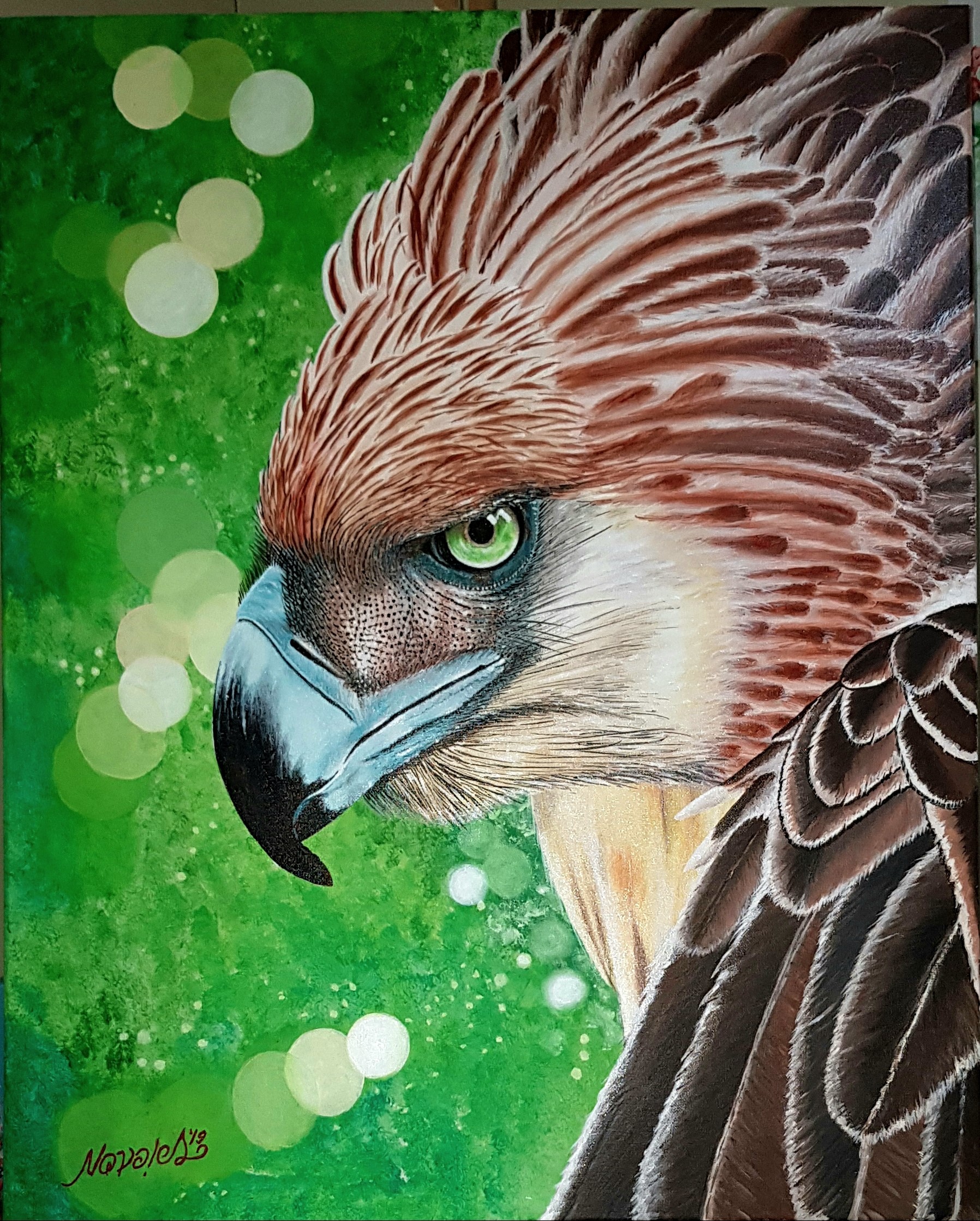 History will see Vic as one of Davao City's   not only budding artists   but   a   serious visual artist whose style and skill is as   vivid and flawless as his personality.
Vic Navales, the engineer, the businessman, the family man, the civic leader, the man for others (as he is so unselfish of his time, talent and resources, a cheerful giver and a loyal friend) has arrived and has joined the ranks of serious Davao artists. He is here to stay to add beauty and art in the Davao landscape! Bravo, Victory, Vic!