No need for LSIs, OFWs to pay for swabbing test: Sara
THE LOCAL government will continue to shoulder the cost of swabbing inbound overseas contract workers and locally stranded individuals entering Davao City through Francisco Bangoy International Airport.
"Wala man ta nagapabayad sa testing sa pagkakaron because we expect na pricey siya for people, and basin tungod sa price dili mag pa test ang mga tao (We are not letting anyone pay for the testing for now because we expect that it is pricey for most people)," Mayor Sara Duterte said in her radio program yesterday.
"Ang gusto nato sa pagkakaron is mag-testing ang mga tao (What we want for now is for people to get themselves tested)" she added.
The city government is already using the reverse transcription-polymerase chain reaction as the standard procedure to detect COVID-19 cases. The government already issued a warning on the inaccurate results of commercial rapid diagnostic testing kits. In contrast, swabbing results are close to 100% if performed correctly.
Private laboratories may charge between P5,000 and P6,500 for each RT-PCR test. Meanwhile, the Red Cross has its own laboratory, and it charges P3,500 for the procedure.
Previously, the city government nixed the requirement for inbound Davao City passengers to first submit the results of their RT-PCR tests taken 24-72 hours before their scheduled flight. The document will be presented, along with their boarding pass, to the check-in counter.
However, everybody must first undergo a swabbing test at Davao airport before they are allowed to exit the facility. The city and the Department of Public Works and Highways erected temporary isolation facilities where passengers can wait for their results, which can be released within 24 hours.
"This is for free in our Davao International Airport," Duterte said earlier. "We do not distinguish between Davao City residents or non-Davao residents. It is also our way of helping the other LGUs, so we will test everybody."
The RT-PCR requirement for Davao-bound passengers, however, spooked some locally stranded individuals and Overseas Filipino Workers. They were intercepted at the checkpoints after they tried to bypass the procedure and instead bought tickets for Misamis, General Santos, and Cotabato. They also traveled all the way from Luzon to Mindanao using private vehicles through the Ro-Ro system.
The Task Force Davao and police checkpoints intercepted over 200 LSIs and OFWs at the checkpoints. They were herded to laboratories for testing or escorted to the borders where they can continue their trip to their respective hometowns.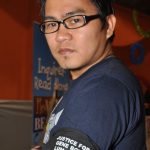 Associate Editor at Mindanao Times