DAMOSA Land introduces Damosa Land 360 – the newest feature in the company's website (www.damosaland.com) that serves as an online platform for brand new experience of doing real estate.
Damosa Land 360 offers various features that allow users to touch base with one of Mindanao's premiere property developers even in a virtual space.
"We have always been an advocate for innovation and excellence. So we want to translate that into how we engage with our clients. We want them to experience a whole new level of doing real estate anywhere they may be in the world," said Damosa Land Head, Ricardo Floirendo Lagdameo.
Making it online, thus, accessible anytime and anywhere, Damosa Land 360 allows anyone to explore Damosa Land's projects in different perspectives and frames.
Damosa Land 360 banners the company's very first Virtual Reality (VR) tours. This interactive feature enables the user to see a full 360° view of each of the projects right in their own gadget. Users can navigate through the streets and buildings of properties as well as the interiors of houses or warehouses to be able to fully appreciate each project.
Project updates will also be a main stay in the page as Damosa Land provides still images to reflect progress of each of its properties in varying levels of development. These images include renders and artist's perspectives as well as actual construction updates.
Another feature is the Guided Tour, which presents a different frame to the users where it showcases what Damosa Land properties offer. Hosted by its in-house project officers, Damosa Land gives a sneak peek to its residential communities, office space, mixed-use and even industrial developments.
A host of lifestyle videos that showcase Damosa Land in various angles are also available for the audience. The selection ranges from CNN Philippines' The Final Pitch Season 5, which features Damosa Land and Lagdameo as one of the panel of investors, to a collaboration with Davao's homegrown chef Patrick Co, which shows how to prepare a healthy dish with ingredients picked fresh from Agriya's urban garden. And with local festivities such as Kadayawan coming up, the audience need to watch out for online activities that resemble the vibrant events which Damosa Land is known for.
"We want to make it exciting for our potential buyers and investors to explore our projects even before we formally engage in business with them. We will break through barriers so we can connect with them anytime," added Lagdameo.
On top of its social media assets, Damosa Land's website will also serve as channel for interested property seekers to explore opportunities on how to invest in the company through its dedicated chat support.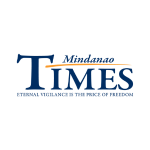 Advertiser posts are paid posts published by Mindanao Times. For inquiries, message us at our Facebook Page, www.facebook.com/MindanaoTimes.