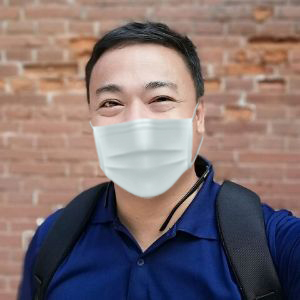 After months of quarantine and lockdowns, the national government has slowly relaxed restrictions and reopened industries crucial to the revival of the stalled economy due to the COVID-19 pandemic. This includes the tourism industry, a major job generator and one of the Philippines' top economic drivers contributing about 10.8% of the 12.7% gross domestic product. 
The issue was tackled in the two-hour web forum, "#TravelSmart: Safe and Sustainable Tourism in the New Normal", organized by PLDT wireless subsidiary Smart Communications, Inc. in partnership with the Department of Tourism and Grassroots Travel, last July 16. 
The webinar gave a reality check of the challenges that are currently confronting the  industry, which, pre-pandemic, was experiencing an all-time high in visitor arrivals. It also presented the importance of the use of digital tools for the public and private sectors. 
"There has never been a better time to push for developing more inclusive technology to help tourism stakeholders manage disasters, such as the COVID-19 pandemic," said DOT secretary Bernadette Romulo-Puyat, the keynote speaker of the said webinar.
PLDT and Smart public affairs head Mon Isberto afforded insights on how industry stakeholders can work together in enhancing tourism experience post pandemic.
"Reviving the industry under current conditions requires that we combine discipline with creativity, caution with confidence. For Smart, we are keen to explore how digital technologies could help," he said. 
 Isberto added that "adaptability and empathy" also comes to mind in dealing with the current situation. 
"Adaptability means change, as in shifting to digital tools. At the same time, have empathy. Understand your customers and design tools and activities that will address their concerns," he explained. 
In order to resuscitate tourism, Grassroots Travel founder Joselito "Boboi" Costas suggested that the industry needs to "have to work top to bottom and bottom to top". 
"We have to empower our stakeholders, especially local communities in the rural areas, who are the most vulnerable group even before this pandemic," he said.
Costas believed that these communities need to be equipped with technological tools in order to advance as well as" digital tools and a wealth of information and skills". 
InnoPub Media founder Max Limpag presented various examples of their projects on the Digital Tourism program, which provided digital boost to local initiatives and tourism endeavors since 2012.
In collaboration with Smart, InnoPub Media developed various mobile applications, on-site installation of interactive tourism markers, as well as the provision of training sessions for tourism stakeholders. 
"These programs enabled the delivery of tourism, cultural, and historical information to mobile devices," he said.
DOT responded that it is also currently working on both the rehabilitation and development of a more resilient tourism industry through digitalization and leveraging on technologies as means to further enact safety protocols without compromising comfort, congruent with the World Head Organization and the Department of Health health protocols. 
Puyat added that "we can begin to rebuild the tourism industry as we have envisioned it to be: sustainable, safe and still more fun."
"Tourism is a major source of livelihood, so helping the industry recover from the impact of Covid-19 will benefit many Filipinos," Smart Communications Inc. president and CEO Al S. Panlilion said. 
He affirmed his company's support to the industry as they, too, are finding ways "to gradually and safely revive the confidence and excitement of Filipinos to travel and discover the beauty of the Philippines." 
"It is time to part our curtain of gloom that has been plaguing our country. We should move forward in promoting tourism again," he added. 
The webinar also presented insights and best industry practices from PLDT vice president Carlo S. Ople, PayMaya Philippines enterprise head for public sector Marvin Santos, and Bojo Aloguinsan Ecotourism Association vice president Jomelyn Manigos-De los Reyes.  Participants included representatives of various local government units, tourism officers, culture and heritage groups, and members of the media.