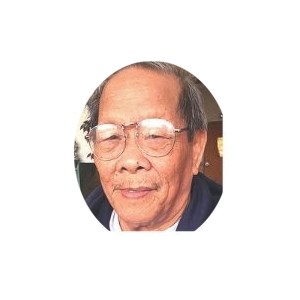 THE implementation of the Food and Medicine (FM) pass has been lifted effective Aug. 1.
"For our Modified General Community Quarantine (MGCQ), i-lift nato ang Food and Medicine Pass. And then i-lift pud nato and curfew. Ngano? It's because we want people to self-regulate. Naa gihapon ta'y quarantine. So meaning naa gihapon ta'y stay at home," Mayor Inday Sara said in a story published by the TIMES on Saturday.
I am glad that the implementation of the FM pass, which was a mechanism to control the movement of the people to protect their health from the deadly virus, has been lifted.
But the FM pass has also its ill-effect in its early implementation especially to many senior citizens who were discriminated despite the fact that they have their passes to show while entering malls and supermarkets in the city. Mall owners claimed that we might spread the virus to other shoppers as we are members of the vulnerable sector. As if they could not.
The pass controlled our movement then and may be even now that it is no longer in effect because the Mayor still reminds the residents to stay at home and continue practicing minimum healthy protocols.
Last week while the FM pass was still enforced, I tried my luck of buying groceries at the mall nearest to our location. And to my surprise the security guards allowed us to enter without hassle unlike before that we were denied.
Someone inside the meat section of the mall jokingly told me: "Sir, pinayagan na kayong pumasok kasi humina ang aming benta nang pagbawalan kayong pumasok noon!"
As for me, the mall employee is not joking, he's telling the truth. Kaming mga senior nagpupunta ng mall para kumain at hindi para mag window shopping. Dah!
The Mayor announced that she will also lift the liquor banned at the end of this month as the reopening of the Roxas Night Market is set in September.
The Roxas Night Market will not make business if the liquors are not in the menu. Am I right, drinkers?
Frankly speaking, since I was young and even before the pandemic, there has not been a day that I would not have few rounds of beer with some friends. It seemed to me then that the day will not complete without two to three bottles of it. Even in the house, I have cans of them. n Hindi naman ako lasenggo, moderate lang ang pag inom.
But the COVID-19 or the liquor ban taught me that I can still make my day and enjoy life without beer in my ref. Since the start of the quarantine period in the middle of March when our normal life became abnormal, I have stopped from drinking beer not because the government said so but because I wanted too.
Even if Mayor Inday Sara is true to her words that she will lift the liquor ban at the end of this month, I can assure my readers that buying a bottle or a can of beer may no longer in my mind. Pero kung may maglibre, ibang usapan na!
-o0o-
While the Philippine National Police (PNP) in Manila started since last week apprehending motorcycle riders violating regulations on back-riding, particularly the rules for couples and barriers, here in Davao City, we noticed that riders are openly and brazenly disregarded the rules. Not even a single motorcycle with barrier while carrying another passenger in our area is obeying the rule. And not one is given the ticket for violation, except reminders.
A motorcycle rider I asked why he didn't put a barrier, his answered: "Sir, wala pa ako naglagay kasi hindi ko alam kung anong klaseng barrier ang ilalagay dahil pinag-uusapan pa yan sa Maynila."
He's right. A motorcycle group warns that the use of barriers in between the driver and the passenger while in motion may pose danger instead of safety, while former agriculture secretary Arthur Yap, who has his own design of the barrier, and the government havre yet to decide on the kind of barriers to be used.
And why have law enforcers in Metro Manila been imposing the rules on barriers when they are still talking about it? Ang gulo!
Anyway, if we really need that barrier to separate a wife as a back rider to her husband while on a motorcycle, maybe we can also recommend to married couple to also place a barrier in between them while in bed to avoid the transmission of the virus? Dito tiyak mahihirapan ang gobyerno na sumunod ang mga tao!
Stay at home and continue enjoying life!