Listed food and beverage company RFM Corporation said that its Board of Directors approved today a cash dividend of P 366 million or P 0.1060 per share payable on September 10, 2020 with record date as of August 13, 2020. Total dividend per share for 2020 is now P0.212 per share or a dividend yield of 4.99% at the 4.25 per share price. RFM also disclosed that the Board added another P500M to the continuing share buyback. 
RFM President and CEO Jose Ma. A. Concepcion III said that "this second payment of dividends out of the 2019 income of P1.23B completes the planned 60% payout rate totaling P737M, higher than the usual 50% payout. Despite the covid19 impact on economic activities, RFM's balance sheet and cash position remained strong and allowed the continuation of dividend payments and the share buyback." 
During the RFM Annual Shareholders' Meeting held also on the same day, July 29, Concepcion noted that "while the first quarter 2020 income slowed by 4% and revenue growth was only at 3%, second quarter 2020 performance reflect sustained sales growth in milk, pasta and sauces with improving topline for ice cream and institutional sales. Preliminary figures for the first half 2020 show sales to reach P7B or 2% higher than 2019 while income is 5% higher at P611M." 
"Consumer eating behavior during the lockdown has shifted food demand towards more nutritious food cooked at home. Our Selecta Fortified Milk, Fiesta and Royal pasta & sauces have benefited from this change in behavior. We also saw a surge in demand for hotcake and other mixes of our White King line. The challenge during the lockdown was how to keep the production lines running to meet demand. On the other hand, the slowdown in ice cream in the lockdown period, as well as bread sales to fastfood and industrial clients, has been quickly recovering with the lifting of the ECQ. Taken alone, RFM's pasta, milk, sauce and White King sales for the first half of 2020 showed 18% growth and with improving ice cream sales, we can expect total RFM topline to post better growth in the coming months," Concepcion added. 
The CEO said that in light of the uncertainty created by the pandemic, RFM has tightened on expenses and capex spending to conserve liquidity and maintain profitability in light of changing consumption patterns.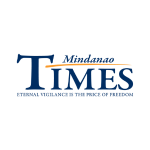 Advertiser posts are paid posts published by Mindanao Times. For inquiries, message us at our Facebook Page, www.facebook.com/MindanaoTimes.