AFTER months in hiding, the fugitive religious leader and founder of KAPA Community Ministry International was finally arrested at his hideout in Sitio Dahican, Barangay Handamayan, Lingig, Surigao del Sur, at 7:30 a.m. yesterday.
But Joel Apolinario did not make it easy for law enforcers as his armed escorts reportedly exchanged fire with the arresting operatives who tried to serve the arrest warrant against him.
After the smoke settled, two of the escorts of Apolinario ended up dead.
One of his followers, identified as Melecio Siano, was also wounded on the foot and brought to the Bislig City District Hospital for treatment.
The operation was launched by the joint troops of the Regional Special Operations Group XIII, Surigao del Sur Police Provincial Office, led by Col. James T. Goforth, Lingig Municipal Police Station, Special Action Force, the Surigao Mobile Force Company, Regional Mobile Force Battalion XIII, Regional Intelligence Unit XIII, and the Philippine Coast Guard.
Apolinario, a former DJ and technician of a radio station in Bislig, Surigao del Sur, less than 30 kilometers away from where he was arrested, has a standing warrant of arrest for syndicated estafa signed by RTC Branch 21 Judge Gil G. Bollozos of Cagayan de Oro.
Others named in the suit were his wife, Reyna Apolinario, also the corporate secretary of KAPA, trustee Margie Danao, Marisol Diaz, Moises Mopia, Adelfa Fernandico, and Reniones Catubigan, said to be the promoters of the pyramiding scam.
The arrest warrant was based on the case filed by the Securities and Exchange Commission, which also revoked the certificate of registration of KAPA. In September last year, the Department of Justice found probable cause to pursue the case against the group's officers.
According to the report, the arresting officers recovered high-powered firearms from Apolinario's own private army, which included 30 pieces of M16 rifles; two units of M4 rifles; three units of .60 caliber machine guns, three .22 caliber rifles, two rocket-propelled grenade launchers, five pieces .45 caliber pistol, one .50 caliber sniper rifle, one Garand rifle, one Carbine, one shotgun, and assorted ammunition.
Apolinario surrendered to the authorities, preventing more bloodshed.
Starting out in 2016 as a cooperative and sundry store, the KAPA Ministry was described as one of the biggest pyramiding scams in the country's history. While the precise amount could not be ascertained, reports have suggested that Apolinario and his cohorts defrauded their members of billions of pesos. The SEC linked assets to KAPA amounting to about P5 billion.
Apolinario and the other officers of KAPA faced about 102 cases. The founder also had 27 arrest warrants to his name. But everyone dropped their complaint after their claims were settled. The group's activities even earned the attention of President Rodrigo Duterte who ordered KAPA shut down on June 8, 2019.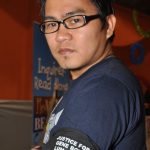 Associate Editor at Mindanao Times