The Cultural Center of the Philippines (CCP) through its Cultural Exchange Department (CED) launched a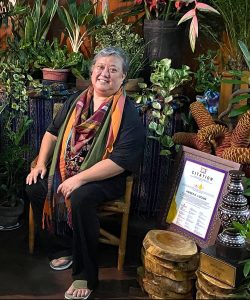 partnership with regional educational institutions, NGO's, and local governments to create Kaisa Sa Sining (KSS) Mindanao in 2014. In the past six years, the CCP KSS collaboration has "broadened public participation in the arts, promoted and showcased artistic excellence and facilitated a vibrant collaboration between and among communities."
The 1st Gador Awards, a project of this collaboration, was given to outstanding Mindanao artistes and/or organizations namely Agnes Locsin (Davao City), Joey Ayala (Davao City), Nestor Horfilla (Davao City), Dr. Steven PC Fernandez (Iligan City), Sunnie Noel (Marawi City & Dipolog City), Maria Datang Todi (Lake Sebu), Integrated Performing Arts Guild (MSU-IIT Iligan City), and Sining Kambayoka Ensemble (MSU Marawi City). The Gador Awards: A Salute and Gratitude to Outstanding Mindanao Artistes, Cultural Workers and Organizations "aims to give recognition to deserving Mindanao individuals and/or organizations who have exemplified commendable work and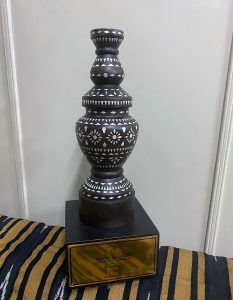 services in cultural and artistic endeavors, and have been in the forefront of the research, development, preservation, education and promotion of arts and culture in Mindanao for at least ten years or more."
Do take note that Davao City has three awardees, and that one of them is my dear cousin. The awardees are all outstanding, with each one of them worthy of an article. But do allow me to focus on one awardee closest to my heart, and that is none other than Davao's most prominent dance maestra and the City's recognized and unmatched genius in the field of dance choreography, Agnes Locsin.
It is not necessary to enumerate Agnes Locsin's accomplishments as we have followed her career as choreographer from the 1990's up to her coming home to Davao in the early 2000's. Of late since COVID 19 struck the world off-killer and immobile, Agnes started posting her acclaimed works on YouTube for us to view, albeit at a limited time only. Each work is only available for two weeks, and then changed yet with another remarkable choreography.
The Gador Awarding ceremony was scheduled for May 4, 2020, in Cagayan de Oro City. Of course, COVID 19 prevented the awarding from happening; and was thus replaced by virtual zoom events, with each participant assigned different dates and times at their respective residences, facilitated by CCP and KSS. Agnes had her awarding at the sala of the Dr. & Mrs. Santiago P. Dakudao, Sr. ancestral house along Quirino Avenue last July 4, 2020.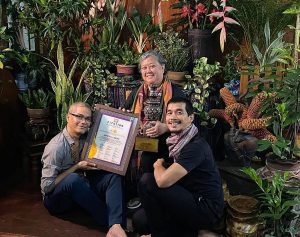 "The scheduled awarding for May 2020 would have been so much fun with a senior citizen artistes' reunion. We (the awardees) are all friends and we haven't seen each other for over a decade or two. I could almost hear the bursts of laughter we would have had during mealtimes," Agnes told me as she continued, "Joey Ayala and I have never stopped working together all these years, but I've worked with the others in one way or another in the 1990's. Sayang, ka-sadya guid tani."
Still, the virtual awarding proved to be meaningful. The Igorot ballet danseur Biag Gaongen, assisted by 'Nong Jesse Paspe, handled the technical demands; while choreographer Alden Lugnasin took charge of the set design. A corner of the sala was converted into a veritable garden, thanks to Alden's artistic eye. Chinggay Bernardo of CCP was constantly in touch with Biag to check and instruct on how the awarding was to be done. When Chinggay saw the set arrangement, all she could say was "bongga!"
"Best of all, and quite a heart-warming surprise to me, was at the end of the awarding when there was a zoom party with friends, dancers, and students from all over the Philippines and abroad and from different times of my life. So many loved ones who participated and greeted me on the award, were each holding a potted plant," Agnes happily recalls with a sparkle in her chinita eyes.
Agnes expresses her gratitude to the CCP KSS Regional Art Centers for the recognition; and congratulates all her fellow Gador Awardees.
Congratulations, dear cousin, for this another feather added in your cap. Surely, Davao is proud of your accomplishments.