SINGAPORE – Some of the biggest producers and artists in Singapore have come together to honor XVAN's music by completing and releasing his work in a posthumous self-titled debut EP released via indie label Umami Records.
The upcoming all-star release will include collaborations with Evanturetime, MYRNE, Foxela, Brittle Bear, KNIGHTNDAE and Karena Yeo.
In 2018, XVAN's debut single "What's It?" caught the attention of international superstar producers Martin Garrix and Madison Mars who featured the song on their artist playlists. He went on to win a remix competition organized by MTV Asia and a coveted spot on Evanturetime's debut EP with his smooth rendition of the song 'Sober'. 
Shortly after, XVAN passed away from cancer and left behind some unfinished demos. To honor XVAN's artistic legacy, his peers in the music industry got together to rework the material and release it officially.
The self-titled album features contributions from musician-friends from the electronic, indie and pop music scenes as top-billed by DJ/producer MYRNE whom XVAN had cited as one of his biggest inspirations. "One person I would really like to work on something with would be MYRNE himself, but I believe I still have a very long way to go before that happens", said XVAN in response to an interview question about potential collaborations in 2018. 
'all in (my head),' the lead single of the EP, was co-produced by Evanturetime and features singer-songwriter Karena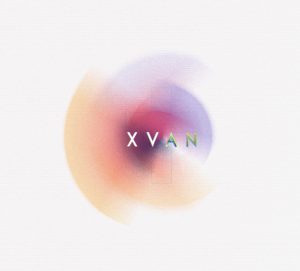 Yeo. Evanturetime shares, "XVAN is a young and amazingly talented producer and I had the joy of witnessing him remix a track of mine. He has his own sound that is mature and uniquely identifiable to be his and his alone. I am honored to be a part of his posthumous EP and I hope that we've done our best to reflect his love and spirit for music."
Listen to 'XVAN' EP everywhere at this link: https://www.umamirecords.sg/xvan
Track List
Spiral 

Sunlight by XVAN, Foxela, Brittle Bear and Karena Yeo

No Past No future by XVAN and KNIGHTNDAE

all in (my head) by Evanturetime and Karena Yeo
About XVAN
XVAN is the alias of Singapore electronic producer Ivan Tan. A play on the letters of his name, Ivan replaced the letter "I" with "X" to remind himself that whenever he is creating music, it is not for himself, but for others. 
In 2018, XVAN's debut single "What's It?" caught the attention of international superstar producers Martin Garrix and Madison Mars who featured the song on their artist playlists. He went on to win a remix competition organised by MTV Asia and a coveted spot on Evanturetime's debut EP with his smooth rendition of the song 'Sober'. Shortly after, XVAN passed on due to cancer and left behind some unfinished demos. In 2020, some of Singapore's top electronic producers and artists: Evanturetime, MYRNE, Foxela, Brittle Bear, KNIGHTNDAE and Karena Yeo; came together to honour XVAN and his music by completing and releasing his work in a posthumous self-titled debut EP. PR