MAYOR Sara Duterte will challenge the recommendation of the Inter-Agency Task the Force for the Management of Emerging Infectious Diseases (IATF) to revert Davao City to general community quarantine (GCQ).
"We have advance information from IATF that Davao City will be classified as a GCQ status on Wednesday, July 15," she said in a radio interview yesterday.
The local government units are given a remedy by the IATF to challenge the classification as long as they could provide data to back their appeal.
She said that if the IATF will deny the petition to maintain the current modified general community quarantine, the local government would have no choice but to comply with the recommendation.
Nevertheless, she said the city government already released the omnibus guideline for the GCQ, and Davaoeños only need to review the provisions stated on that directive.
Duterte said that the recommendation of the IATF is not surprising considering that the confirmed positive COVID-19 cases in Davao City have been rising.
"For the past four days, the rate of positive cases is skyrocketing," she said, adding that Davao City already has a record number of 162 active cases of COVID-19 patients.
She said the rising number of cases can be traced to when Davao City was placed under GCQ. The IATF placed the city under GCQ initially from May 16-31. But the status was extended until June 30, 2020.
As a result, more establishments have been allowed to open again and people returned to work. Meanwhile, the city also welcomed locally stranded individuals and overseas contract workers, and a significant number of them tested positive.
"I was even surprised that we were placed under MGCQ because our numbers have been increasing," she said.
"The actions of one person will affect the entire city," Duterte said. "If we have 10 people who do not wear masks, 10 people who still go out not to buy food and medicine, they will add to the numbers."
"There is a ripple effect from people who do not comply with the health protocols," she added.
The mayor said that the IATF will release the recommendation on the next classification for Davao City on July 14 or July 15.
The City Council passed an ordinance penalizing the non-wearing of face masks in public. For the first offense, the violator will pay an administrative fee of P500, P2,000 for the second offense, and P5,000 or one-month imprisonment for the third and succeeding offenses. The legislation will take effect 15 days after its publication.
"By wearing your face mask, you are helping your city, your government (to) control the increase in cases," she said.
The city government has stepped up its communication campaign to raise awareness on the minimum health standard practices to slow down the spread of COVID-19. "We are developing materials that we feel we need to explain to them because not all of us have the same understanding. So, our campaign must adjust to the level of understanding of everyone," Duterte said. With PR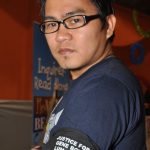 Associate Editor at Mindanao Times