THE banana industry has renewed its call for the government to help it fight key challenges, among them the Panama disease which has been blamed for the closure of some banana farms.
In an online industry briefing, Alberto Bacani, chair of the Pilipino Banana Growers Association, said that one big reason for the expected reduction in export banana production this year is not because of the coronavirus disease 2019 pandemic, but because some farms have been rendered useless due to the Fusarium wilt.
Because of this, Bacani said, the government should help the industry by establishing a banana research center. "We really need…maybe establishing a world class (research) institute," he said, pointing out that the industry has long been reiterating this proposal.
Bacani pointed out that the expected reduction in production this year can be attributed mainly to the reduction in production area primarily because some farms have been abandoned because of Fusarium wilt.
The production target for the year will be about 165 million boxes from about 195 million boxes last year which will result in freight on board value by about $300 million as the freight on board value for the year is expected to hit at $1.63 billion from $1.93 billion.
This has pushed the industry stakeholders to call on the government to find ways in the establishment of banana research center which will not benefit the big industry stakeholders, as they have the resources to do the research on their own, but for small growers.
The association, whose members control about half of the farms planted to bananas in Mindanao, has been pushing for the establishment of a banana research center through a piece of legislation, but the proposal has not been approved.
On the market side, Bacani said, the stakeholders have continued for their call for tariff reduction in key markets, particularly South Korea, where the other countries have successfully negotiated for lower or even zero tariffs.
In trying to fill in the production gap left by the abandoned farms, some companies have looked at expanding in the Bangasamoro Autonomous Region in Muslim Mindanao (BARMM) and the Caraga Region as there are areas
Bacani hopes that more industry investments will take in the BARMM with the implementation of the peace agreement that has resulted in the creation of the new region.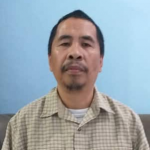 Managing Editor at Mindanao Times