As the pandemic exacerbates its effect worldwide, many people are at risk of starvation leaving too many children hungry. Hunger in children can inflict long-lasting psychological damage and limit educational attainment, research has found.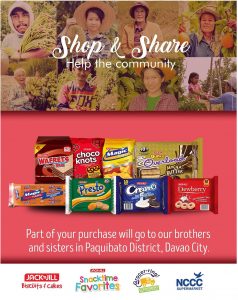 NCCC Supermarket created an avenue to drive Bayanihan spirit among shoppers through a meaningful collaboration with Universal Robina Corporation (URC). In lieu of its seasonal activities and in-store promotions, the no. 1 Supermarket in Mindanao will launch a unique shopping pathway to donate and contribute to the community during these trying times. With URC's efforts to mitigate COVID-19's impact, the food manufacturing arm has partnered with NCCC to extend helping hands to the children in Paquibato District, Davao City through the Shop & Share project. Part of every purchase of participating URC products at NCCC Supermarket Davao and Tagum branches will be converted to school supplies and grocery items for the kids & families in Paquibato District. Shoppers can also purchase and share through NCCC Supermarket's Grocer-ring Delivery Service or through NCCC Online Store via Messenger app starting July 08.
Shoppers who participated can also get a chance to win a Grocery Package worth P10,000.
So the next time you stock up your little one's favorite URC biscuits & cakes , think of the kids that can benefit from your purchase. Participating products are the following – Choco Knots, Magic Chips, Quake Overload, Dewberry, Cream-O, Presto Creams, Magic Flakes and Wafrets.
Shop & Share runs from July 08 – September 08 at NCCC Supermarket Davao and Tagum branches, also via Grocer-ring and NCCC Online Store.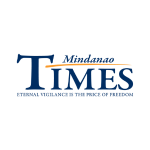 Advertiser posts are paid posts published by Mindanao Times. For inquiries, message us at our Facebook Page, www.facebook.com/MindanaoTimes.