CTTMO begs for patience as Davao shifts to MGCQ
TRAFFIC is slowly going back to pre-COVID-19 levels as Davao City has shifted to the modified general community quarantine (MGCQ) since July 1.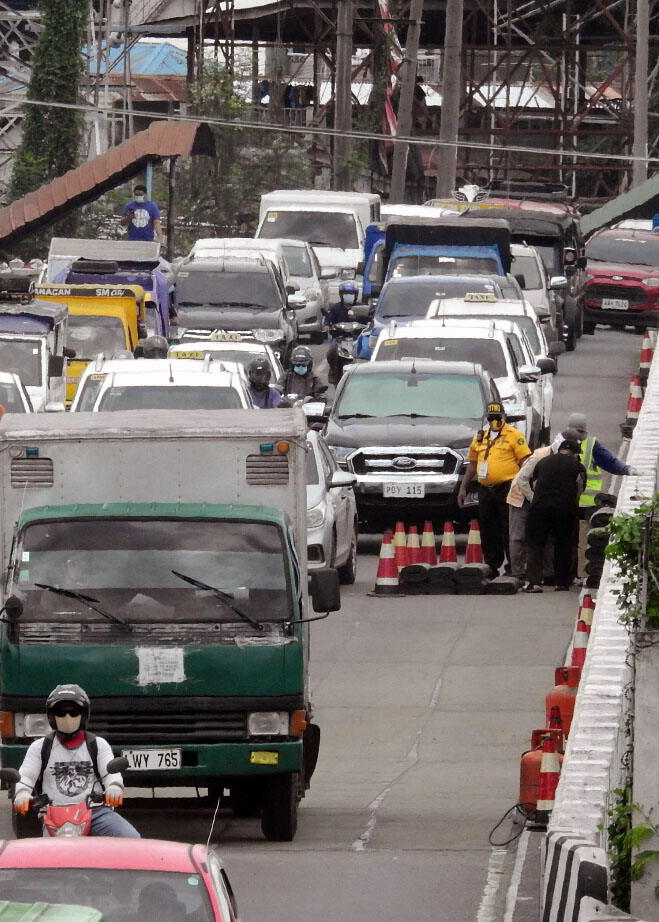 Meanwhile, Dionisio Abude, the City Transport Traffic Management Office (CTTMO) chief, said motorists and commuters can expect heavy gridlock along major thoroughfares, especially during rush hour.
Yesterday, commuters were stuck for hours along MacArthur Highway and Quirino Avenue near the University of Mindanao campus going to the downtown area.
"Quirino is affected because the Bankerohan Bridge going south is undergoing repairs," Abude told TIMES.
Abude projected that the traffic will only worsen in the coming days because the number of vehicles in the city is rising plus the ongoing construction and rehabilitation of roads.
While construction was supposedly scheduled from 10 p.m. to 5 a.m., the curfew forced contractors to move their operations during the day time. The obstruction only added to the burden on the roads, particularly on high-traffic areas.
He suggested some measures to help decongest the roads. For instance, some jeepneys that are over 10 years should really be phased out, and surplus vehicles should be banned.
"If you have no garage, you should not be allowed to purchase a vehicle," he said. "We are always conducting alarm operations on illegal parking."
The Land Transportation Office XI registered about 136,000 vehicles for Davao City. Nearly 4 in 10 households own a motorcycle.
According to the transport sustainability study of the Asian Development Bank, there were 131 registered franchised jeepney routes for Davao City at the end of 2012. The average number of vehicles per route was 54, although it grows to 86 to include the smaller routes. The
The city government is pursuing a bus rapid transport system to replace the jeepneys. The program will reportedly affect about 7,000 drivers.