THE DAVAO Oriental government has tapped the Philippine Rural Development Project for the implementation of a P14.5 million cacao production program.
In a press statement, the provincial government launched the Fermented Cacao Beans Marketing Enterprise sub-project which would benefit about 1,000 farmers.
The provincial government and the proponent beneficiaries will also provide counterpart funding for the project which will be implemented in the towns of San Isidro, Manay, Tarragona, Lupon, Banaybanay, Governor Generoso and Mati City.
On July 1, Gov. Nelson L. Dayanghirang turned over farm equipment and post-harvest facilities to a San Isidro cooperative, one of the beneficiary-cooperatives in the province.
The cooperative was also able to avail of the P1 million loan facility from the Provincial Cooperative Office under its credit program, aside from facilities and equipment that were turned over to them, among these were a solar tunnel drier, a fermentation facility, a storage space, a cargo truck, a weighing scale, and a moisture meter.
The sub-project, the provincial government said, "is set to support the production and consolidation of fermented beans while ensuring that the farmers' produce will have a sure and ready market."
Provincial Agriculture Office head Rotchie Ravelo said the sub-project targets to produce 227 metric tons of dried fermented cacao beans in the first year of implementation, which would increase by 85% in the third year, which by then would increase the income of the beneficiaries by about 37% percent.
"Enhancing and capacitating them (beneficiaries) more is an absolute way of making the farmers more competitive," he said.
Ravelo said that to realize the targets, the beneficiaries will need to adopt the modern technology in cacao production including the use of modern post-harvest facilities.
One key process that needs to be improved, he explained, is the fermentation process which will use modern fermentation facilities to minimize bean impurities and enhance quality that chocolate processors are looking for.
The provincial government has negotiated with two buyers in Puentespina Farm and Kenemer Foods Inc. for the produce of the beneficiaries as this will eliminate the so-called middlemen, increasing the profits.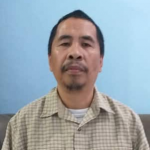 Managing Editor at Mindanao Times