Upon the invitation of Dr. Isel Bayuga-Yu, I found myself face-to-face with my mask on last week with a fourth year medical student of the Davao Medical School Foundation (DMSF) named Wasik ul Billah of the former princely state of Kashmir. Wasik is the first ever Kashmiri I've met in my life and he looks no different from an Indian or even a Pakistani. The young Kashmiri, who hails from the old city of Srinagar, distinguishes himself as a former Olympic skier who represented India in the past.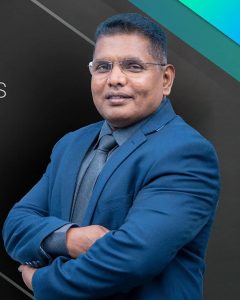 Wasik is also the first athlete from Kashmir to compete in the international level BPI Durian Man Triathlon held in 2017. I first met the student leader last year when I attended an Indian Cultural Night at the Rizal Park with Wasik as Event Coordinator.
Yes, he is the President of the Indian students' organization of DMSF.
As a former foreign student in Tokyo myself, I know how difficult life could be living in a foreign land and away from your family and friends. It thus made me curious how the Indian medical students in Davao are coping with quarantined life during this difficult period of the COVID 19 epidemic. Yes, happily, there are now modern hostel facilities and boarding houses provided exclusively for Indian students in Davao. Even Indian food by Indian cooks are provided in these housing facilities to cater to the requirements of Indian students.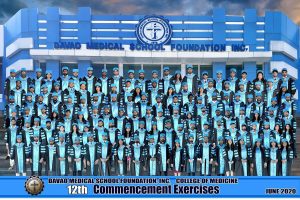 "The COVID 19 pandemic presented unique challenges especially in the field of hospitality and management. The DMEMS Boarding Houses in Davao City were suddenly confronted with such serious conditions never experienced before. These boarding houses with their 2000 plus foreign student residents suddenly faced the grim possibility of setting off a flashpoint for the Novel Corona virus. As Davao City came to a grinding halt so suddenly and unexpectedly, the well-being of foreign students from India, Japan and Malaysia became a cause for concern for the Transworld Educare, Inc.," narrated Wasik.
Transworld Educare is an educational institute located in Pune, India. It was founded by Dr. David K. Pillai in 1999 as an educational consultant. Transworld is a private organization that provides medical education for Indian students in the Philippines. Transworld Educare is the authorized associate of the Davao Medical School Foundation in Davao City.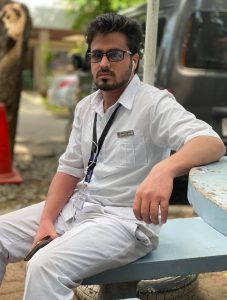 "When Mayor Sara Duterte-Carpio declared the entire Davao City under community quarantine for fear of the contagion of the corona virus disease 2019 (COVID-19), travels to Davao City were discouraged and residents, including us foreign students, were strongly encouraged to stay at home. The management of our boarding houses had hand-washing stations immediately set up; shared common spaces were strictly sanitized and disinfected; and we were kept updated on the latest WHO guidelines.
Food delivery was discouraged by the management such that our in-house food had to be improved in terms of variety and good nutritional value. With the lockdown, the expected limitation in imported food entering the city followed. In fairness, the boarding house management tried its very best in facing the challenges head on," detailed Wasik as he added, "The boarding houses' support staff members were also restricted to go out and thus, had to be housed in the management quarters.
Disinfecting and social distancing was highly observed as recommended by the WHO which proved to be a turning point in repelling this plague of the novel Corona virus."
To maintain the sanity and health of the foreign students, they were encouraged to engage in sports such as badminton done at the campus compound. One good news for the foreign students was that their rental fees were deferred for the duration of the pandemic by a Mr. Devaseelan.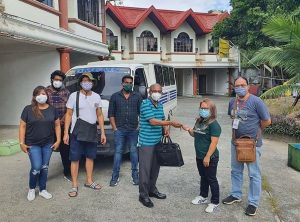 For the 120 graduating students, there was no stopping them in holding their graduation ceremony. Transportation was provided for them with strict compliance to the guidelines set by the WHO in getting them to the graduation venue. Strict social distancing was observed during the graduation rites. It was truly a relief for the graduates when they were assured by Dr. David K. Pillai of the strong possibility of them travelling back home to India.
Wasik also revealed that Dr. David K. Pillai generously lent his 16 of his apartment units to 100 frontliners consisting of SPMC doctors, nurses and other medical staff who are in need of temporary shelters while on duty. This was made possible with the supervision of Dr. Fitzgerald Arancel and Sheary Rea Andolana. Wasik also mentioned his gratitude to the Indian Embassy in Manila and the Indian Government for providing the Indian medical students with face masks for their protection.
Thank you, Wasik ul Billah, for the interview and pictures. Indeed, I am hoping to visit India and Kashmir someday with you as tourist guide.