Being called heroes of the nation or bagong bayani is not simply a tagline or slogan for overseas Filipinos doing their best to provide for their families.  It has a nice ring to our ears but being a hero is not all about glamour or fame: it can literally cost an overseas worker their sweat, tears, or even blood.

For our economy, that can mean, based on 2019 figures, remittances amounting to a record $33.5 billion according to the Bangko Sentral ng Pilipinas.  Being hailed as heroes of the country's economy is truly well-deserved by overseas Filipinos.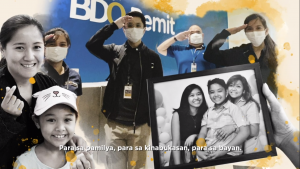 But that was last year.  In 2020, when the COVID-19 pandemic swept the world from January to the present, economic experts were already forecasting a global economic recession. Various estimates on how much remittances would be lost range from a conservative 2 to 3 percent drop, to as much as $10 billion lost—a third of the amount from 2019.

The National Economic Development Authority (NEDA) released its own estimate of lost remittances, pegging it at about P5.7 billion.  The wide range of estimates send us a clear message: there is so much uncertainty about the global economy because of the pandemic that even experts are hard put to predict what can happen next. NEDA's prediction is based on a projected 100,000 overseas Filipinos losing their jobs due to the pandemic-triggered recession. 
More than numbers: survival

For each and every overseas Filipino right now, however, their contribution to the Philippine economy is likely furthest from their minds. What's most urgent to them is how to make sure they have enough money to send back home to their families. They've heard about thousands of overseas Filipinos losing their jobs: who's going to become jobless next? 
Tiny Dominique Carpio, or simply "Tiny" to friends and family, works at the concierge services for a major retail company in Singapore.  She's thankful that she still has a job, but still has to deal with a lot of anxiety knowing that so many other Filipinos have been let go and sent home.

"There's a fear of losing my job because of the economic impact of the virus. A lot of Filipino colleagues were let go from my company because of the situation; from the first quarter of the year people have been let go.  As you know, lesser tourists means less profit for the company.  Also, we've been forced to close indefinitely starting April," said Tiny. 
Like many others caught in lockdown and with their jobs on hold, Tiny sought to expand her knowledge in other areas that might be a source of income. In her case, she learned to bake.  She started sending her products to friends and friends of friends to get some feedback.

"I'm thinking of selling baked goods to earn some money until the lockdown is over.  Besides that, I'm keeping busy and making use of my time productively.  I believe that will keep me sane amidst the pandemic," she said. 
No pay leave
Tiny is very grateful that her company has retained her employment.

"I just try my best to help the company as much as I can. Especially now that we are on a No Pay Leave Scheme. This is the time when we should not ask for more but for less. All the businesses are suffering, and retail is one of them."

"I could not have possibly asked for more knowing that there's no business for us since 2020 started. I'm just thankful and hopeful that I have a job to go back to when the lockdown is over," Tiny explained. 
Tiny has a three-year-old son in the Philippines.  She tried to return to the country in March but could not due to travel restrictions. She misses her son and gets worried for her family but there's nothing she can do except stay put.

"This was a lot to take because I don't know when this crisis will be over. The sooner this crisis passes, the sooner I can get to see and spend time with my son.  But how soon is that? SARS lasted for seven months and COVID is far worse."
"It takes a lot of patience when trying to video call my son. He is at a stage wherein he explores and plays more, and doesn't have the attention span to talk over the phone. It's hard for me to get his attention.  It's tough but what options do I have? I just have to pray that this pandemic will soon be over and that I can still continue to support my family," said Tiny. 
Dealing with less

Tiny is just thankful that Singapore has a very good banking system. It makes it easier for her to send remittances to her family's bank account through the internet.  What's more challenging is for Tiny to come up with enough money to cover her family's needs. 
"I have to limit my expenditures here in Singapore. It's the only way to save up a substantial amount of money for my son.  The government here requires everyone to stay at home and the only businesses that are open are the essential ones: food, supermarket, transportation, etc.

"Having your food delivered will cost you a lot if you do it on a daily basis, 3x a day. So I just cook at home and try to wake up early to catch the wet market's operating hours. By 9 a.m. most of the goods have been bought. There's hardly anything left to buy," said Tiny. 
At the moment, Tiny is still dealing with the new normal in Singapore. She has less income on hand but is willing to sacrifice as much as she can for her son and her family. Tiny is just one of thousands of overseas Filipinos struggling with fears and anxieties over an uncertain future, while coping with isolation and homesickness.

Then again, as Tiny tells it, she's not going to let this pandemic get the better of her. She knows that when there's a will, she can find a way: for the sake of her son.

BDO Remit knows the challenges faced by overseas Filipinos during the pandemic and economic downturn. This is why all BDO Remit offices overseas are working hard to make the sending of remittances convenient, fast, and reliable: overseas Filipinos deserve nothing less for all the sacrifices they make for their families.

BDO Remit joins Filipinos all over the world in paying tribute to, and drawing courage and inspiration from, the heroism displayed by Filipino overseas workers and frontliners.  Visit BDO Kabayan's Facebook page for stories of Filipinos finding ways to overcome great distances to bring hope and joy to their loved ones.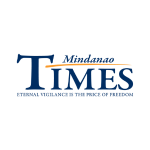 Advertiser posts are paid posts published by Mindanao Times. For inquiries, message us at our Facebook Page, www.facebook.com/MindanaoTimes.