Presidential Adviser for Entrepreneurship and Go Negosyo founder Joey Concepcion announces in an exclusive meeting between the private sector and the government that the business community through its initiative 'Go Negosyo Project ARK', and the Cebu Chamber of Commerce and Industry (CCCI), will step up in extending help and support to the Province of Cebu in mitigating the surge of COVID-19 cases. Present in the virtual meeting were Chief Implementora of National Policy on COVID-19 Carlito Galvez Jr., Secretary of Environment and Natural Resources Roy Cimatu, CCCI President Felix Tagium, and Go Negosyo mentor and CCCI past president Virgilio "Nonoy" Espeleta along with different conglomerates and business chambers in Cebu.
During a virtual presser, Concepcion shared, "Controlling the health situations well will allow us to control and avoid letting go of people and save jobs and livelihood especially for the MSMEs who are struggling right now. Cebu will definitely rise above this challenge."
He also reiterated the strong commitment from the private sector to help the province of Cebu, "The private sector will really work with different chambers. We will help support whatever programs the chamber has. We will work with the IATF and the approach is mutual trust and cooperation. Our goal is to save as many lives as possible and sustain the jobs and livelihoods of our people.
Galvez emphasized that the private sector and the government should work hand-in-hand to mitigate the spread of the disease in Cebu, "We want to mobilize all the support katulad ng ginawa natin sa Manila. We have created a lot of quarantine areas, and centers. We also call for support to boost the morale of the front liners and/or warriors fighting every day, provide frontliners relief from months of exposure, encouraging messages, small amenities to give relief, expand quarantine areas, boost testing capacity to quickly identify asymptomatics. In all this, we need people's self-awareness and discipline to protect themselves and the people around them."
Project ARK, which has the support of conglomerates, companies, business organizations, and associations across the country, will tap CCCI, Mandaue Cebu Chamber of Commerce and Industry (MCCCI), and other business chambers in Cebu to assist in fighting the disease.
Part of the immediate action items of the dialogue is to strategically put up dialysis centers inside various malls that will separate renal patients from the possible exposure that they might get if they will still continue their treatment in various government and private hospitals where there are COVID patients and medical personnel who are possibly exposed too.
SM Investments Corp. Vice-chairman Tessie Sy-Coson expressed her commitment to this strategy. "Once approved, a temporary 90 sq.m facility can be set up within seven days in which can be converted into a more permanent set-up after two weeks and eventually can be used for long-term dialysis," ARK-PCR Private Chief Implementor Cong. Jannette Garin.
"Basically, it's providing a center that will temporarily serve and will be converted into a permanent [one], where non-COVID patients will be protected and their dialysis sessions will be ongoing," she said.
Garin also shared that they can explore the implementation of expanded pooled testing in Cebu as part of the research that is currently being conducted by the team, "We will test 10,000 individuals in Cebu in partnership with our partner-hospitals. We can move forward after the proposal that we're going to discuss tomorrow…turned over to the city and the province. The business sector can handle that moving forward."
Presidential Assistant for Visayas Micahel Dino explored the possibility of setting up a private sector-led fund to increase the salaries of healthcare workers at the frontline. "The best way to move forward and help our frontliners, maybe we can have this Bayanihan fund [where] we can give PHP5,000 each [to] frontliners each month. We can boost their morale to show that we really care. Without our frontliners, I don't think we can fight this pandemic," he said. "This shows them that we, businessmen, care."
Following a sharp increase in infections in the past few weeks, Cebu City is emerging as a likely hotspot of COVID-19 in the country. "Our next action should be more surgical and strategic with proper guidelines. Since the number of cases is drastically increasing, we focus the mission of our initiative (Project ARK), on the southern part of the country, this way, we can gauge and screen a specific city or barangay," said Concepcion.
House speaker Alan Peter Cayetano, ARK Project Lead Josephine Romero, Wilcon Depot Founder & Chairman Emeritus William Belo, Aboitiz Equity Ventures President and CEO Sabin Aboitiz, LT Group President, and COO Michael Tan, PCCI Chairman Emeritus George Barcelon, Fil-Indian Chambers of Commerce Chairman Rex Daryanani, members of CCCI, among others were also present during the virtual presser to express support for the initiative.
"It is critical that we test, trace, and treat. Project ARK has taken the steps to boost testing, while the government has made great strides, under the leadership of Sec. Galvez, to construct more COVID-19 facilities. On contact tracing, a study estimates that we can reduce the need for testing by a factor of 10, andthis has also been relayed to Congress," Concepcion concluded.###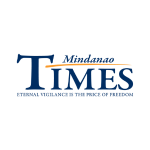 Advertiser posts are paid posts published by Mindanao Times. For inquiries, message us at our Facebook Page, www.facebook.com/MindanaoTimes.