Even as they welcomed the transition to modified general community quarantine (MGCQ) of Mindanao as this will result in more economic activities, Mindanao business leaders said the people must continue to be cautious because the coronavirus disease 2019 (Covid-19) pandemic has continued to infect people.
They added that people should continue to practice protocols like wearing of face masks, physical distancing and hygienic practices like frequent handwashing.
They have also continued to push for massive testing, contact tracing and implementation of isolation for those suspected to having the dreaded virus as if these protocols are followed, economic recovery maybe not that far-fetched..
"I think we are ready with MGCQ so we can open up our economy, generate more businesses and livelihood for our people; but we, the public, should remain vigilant and cooperate with authorities," said Arturo M. Milan, regional governor for Mindanao of the Philippine Chamber of Commerce and Industry.
To ensure that people will continue to follow the protocols, punishment must be implemented, said Stephen A. Antig, executive director of the Pilipino Banana Growers and Exporters Association.
Antig added that "penalties must be coupled with continued information campaign to prevent the infection cases to shoot up."
For John Carlo B. Tria, president of the Davao City Chamber of Commerce and Industry, the time is now particularly for the city because,based on the assessment of his association, the high recovery rate at about 70% is "a good reflection on local government and other agencies on their capabilities to manage the pandemic."
In the Davao Region, the city was the last to transition to MGCQ.
However, like the others, Tria also called on the people to be extra careful as "vigilance is still necessary."
This period is also the right time for businesses to slowly transition to schemes that will help their sustainability, said Antonio Peralta, chair for Southern Mindanao of the European Chamber of Commerce of the Philippines.
"The plus side of this situation is the opportunity to work online with lesser person to person contact," said Peralta, pointing out that this period will also bring to specific sectors like the banking sector where he expects more mergers and acquisitions are taking place and more transactions are expected to happen.
He also believed that as heavy online activities are also to take place in education and even in regular medical fields as 'the emergence of telemedicine will be something that we all can look forward, too."
Vicente T. Lao, chair of the Mindanao Business Council, also called on government to find ways to relax the movement of goods and services to help the economy recover. "People should go back to work to revive the economy,"said Lao.
With everything put in place and the residents following the protocols, Tria was even confident that the economy will not just recover, but might even surprise economists.
"What can we expect in our local economic growth? Maybe a surprise in performance for 2020," said Tria, as he is expecting that the transition will result in significant economic activities.
"We will work even harder to help more businesses recover, regain and expand jobs and help build the resilient economy that will sustain us in the face of disruptions," he said.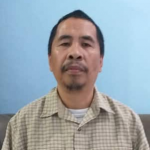 Managing Editor at Mindanao Times