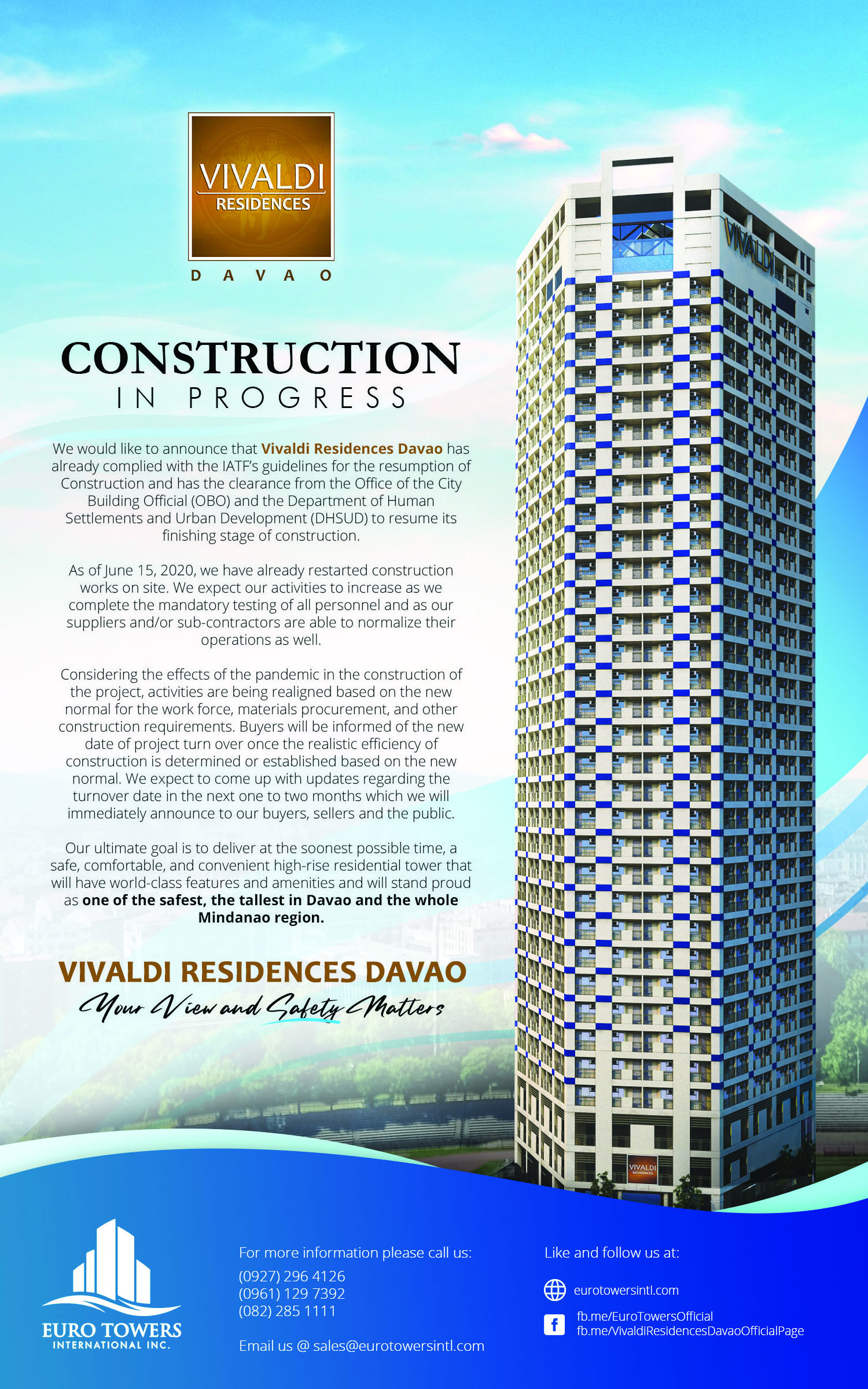 WE would like to announce that Vivaldi Residences Davao has already complied with the IATF's guidelines for the resumption of Construction and has the Clearance from the Office of the City Building Official (OBO) and the Department of Human Settlements and Urban Development (DHSUD) to resume its finishing stage of construction.
As of June 15 2020, we have already re-started construction works on site. We expect our activities to increase as we complete the mandatory testing of all personnel and as our suppliers and/or sub-contractors are able to normalize their operations as well.
Considering the effects of the pandemic in the construction of the Project, activities are being realigned based on the new normal for the work force, materials procurement, and other construction requirements. Buyers will be informed of the new date of project turn over once the realistic efficiency of construction is determined or established based on the new normal. We expect to come up with updates regarding the Turnover Date in the next one to two months which we will immediately announce to our Buyers, Sellers and the public.
Our ultimate goal is to deliver at the soonest possible time, a safe, comfortable, and convenient high-rise residential tower that will have world-class features and amenities and will stand proud as one of the safest, the tallest in Davao and the whole Mindanao region.
For more information please call us:
(0927) 296 4126 / (0961) 129 7392 / (082) 285 1111
Or email us @ sales@eurotowersintl.com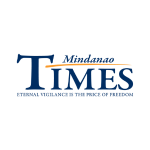 Advertiser posts are paid posts published by Mindanao Times. For inquiries, message us at our Facebook Page, www.facebook.com/MindanaoTimes.