The Davao Oriental provincial government is leaning on the recovery of its tourism sector as it has started to reopen its destinations to tourists.
In his speech during the anniversary celebration of the province Tuesday, Gov. Nelson L. Dayanghirang said that the resumption of the tourism industry, "the province is hopeful to revive its tourism industry in the age of the new normal."
Dayanghirang said the pandemic has impacted so much on the industry as tourist arrivals went down dramatically since March as the province, just like the rest of the country, has implemented quarantine protocols.
Right now, the province has been placed under the modified general community quarantine as this has allowed its tourism establishments, about 1,490 of them, to resume operations.
The governor said that in 2019, the tourist arrivals breached the one million mark as the destinations of the province, particularly the so-called eco-tourism destinations have attracted visitors.
Earlier, Tourism Regional Director Tanya Rabat-Tan identified the province as the most ready destination in the region especially because it is a destination of the so-called eco-tourists.
"(Davao Oriental) has basic amenities that can cater to domestic tourists at this time," said Rabat-Tan, adding that the agency has focused on promoting eco-tourism and farm tourism as those that it would continue to promote.
To prepare the province especially in the middle of the pandemic, Miguel V. Trocio, in an electronic mail to TIMES, said that the provincial government has put in place key protocols that would both protect the visitors and the employees of tourism establishments.
"What we can do right now is first help the establishments get back to its feet with our allowance of tourism activities, opening of our borders to tourists and visitors – with health standards and protocols on new normal," Trocio said.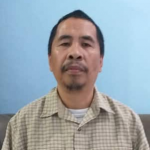 Managing Editor at Mindanao Times