The South Cotabato 2 Electric Cooperative (Socoteco II), the electric cooperative that is serving General Santos City, said power supply has continued to be adequate, contradicting reports that online classes have been disrupted because of power outages.
In his letter on June 18 to Artis Nikki L. Tortola, National Electrification Administration deputy administrator, Geronimo D. Desesto, acting manager of the electric cooperative, assured that the fewer outages were not caused by lack of supply.
A copy of the letter was sent to TIMES on Sunday.
The same letter was also the reaction of the electric cooperative to a news report quoting Energy Secretary Alfonso Cusi who claimed a report was brought to his attention that some students in General Santos City and North Cotabato have not joined online classes and could not submit their assignments due to power problems and Internet connectivity.
Desesto also said that Regional Director Allan Farnazo of the Department of Education !2 denied having released any statement stating that power outages had caused problems in online summer classes.
Desesto said the outage on March 13 took place when a truck owned by the Notre Dame of Dadiangas College rammed into the sub station in Tambler, while six freak tornadoes hit in Barangay Bula, a fishing village in General Santos City, that toppled 20 electrical posts caused the problem on June 4.
Power supply in both incidents, he said, was restored on the same day.
However, Desesto said the problem with the Tambler sub station incident has also resulted in intermittent outages because it has been shut down to pave the way for its repair and that the cooperative has to resort to load management.
He added that those affected by the incident, about 9,000 residents, were connected to the Damalerio sub station, the same sub station that is servicing the Tambler industrial zone.
"Temporary solutions were worked out by replacing supply to the damaged Tambler substation from other substations," Desesto said in the letter.
The power supply has been normal since June 12 after the completion of the repair, he said, adding that the electric cooperative has sought for compensation for the damager incurred by the Tambler sub station as it is planning to buy a new transformer.
Aside from General Santos City, the electric cooperative also serves the towns of Polomolok, Tupi and Tampakan in South Cotabato and the entire province of Sarangani with about 180,000 households in customers and about 120 megawatts in power supply.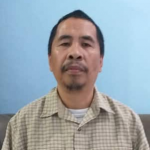 Managing Editor at Mindanao Times