Presidential Adviser for Entrepreneurship and Go Negosyo founder Joey Concepcion announces on a virtual presser that Project ARK PCR Initiative through its Chief Implementor, former Health Secretary Janette Garin, will embark on a pragmatic multi-site operational study with the Philippine Society of Pathologists, Inc. (PSPI) and has tapped Philippine Children's Medical Center (PCMC) SARS-COV2 Testing Laboratory as the Site Implementor.
The study aims to validate the accuracy of pooled testing using RT-PCR. This game-changer may be a viable solution to increasing testing capacity, making testing available for everybody and contributing to the rebuilding of the economy. This research is spearheaded by Dr. Raymundo W. Lo, MD, FPSP as the Principal Investigator while Co-Investigators are Agnes V. Barrientos, MD, FPSP, Bernadette Espiritu, MD, FPSP, Farrah Kristine F. Santiago, MD, FPSP, Amado O. Tandoc III, MD, FPSP, Januario D. Veloso, MD, FPSP. The Program Manager, Training & Research Implementation will be handled by Dr. Soccoro Yanez.
Present in the press conference were members of the PSPI led by its President Dr. Roberto D. Padua, ARK-PCR Chief Implementor Janette Garin, ARK Project Lead Josephine Romero, ARK Medical Team Lead Dra. Minguita Padilla, PCMC Executive Director Dr. Julius Lecciones and members of the Philippine Medical Association led by President Dr. Jose Santiago.
"Pooled Testing is a game-changer. This is why we want to get organized with government and private hospitals," Concepcion said in a preliminary meeting with 11 partner hospitals to discuss the pooled testing initiative.
In a pooled testing method, swab samples of multiple individuals are put into a single PCR test. If a positive result comes from a single batch of pooled tests, further individual assessments will be made. The test is designed to be sensitive enough to come up positive when at least one sample in the batch is positive. On the other hand, if the swab test of multiple individuals comes back negative, then individual tests need not be performed.
ARK-PCR Private Sector Chief Implementer Janette Garin recommended the pooled testing strategy in order to increase capacity using existing equipment and expand to the widest possible coverage. "A hundred thousand kits will be enough to cover and test one million people," she said in an earlier interview.
Garin is the principal author of House Bill 6865 or "Crushing Covid-19 Act" which is pushing for pooled PCR testing. On June 01, the House of Representatives approved the measure on third reading.
"To ensure that the pooled testing strategy maximizes limited resources, the study with the PSP will use different pool sizes – 5, 10, 20 – to determine the largest pooling size while retaining 90% sensitivity. Once the viability of pooled testing is validated, this strategy may be deployed to test workers in many industries like construction, factories, BPO and even returning OFWs," said Concepcion.
"We thank the Philippine Medical Association (PMA) and the Philippine Society of Pathologists (PSPI) for taking the lead in this game-changing mission of making testing accurate, timely, reliable, and affordable. Our country's response to COVID19 and the new normal relies to a great extent on the inputs of these real experts. Silent heroes working in our laboratories. They provide the vision, allowing us to see this invisible enemy. Not much has been said about their heroic work but the constant and direct exposure of our Pathologists and Laboratory Specialists especially Medical Technologists, to COVID19 is beyond description. They and their families have struggled to sacrifice, negating their risks of infection. Kung tayo ay takot sa virus, mas lalo silang delikado at ang kanilang mga pamilya because they directly handle and manipulate the virus. To our heroes, no words can compensate for the dedication and commitment you have given to our country and our people," Dr. Garin emphasized in today's signing.
Concepcion through its Project ARK PCR Initiative has equipped and automated 12 hospital laboratories. Its major accomplishment was not only making testing available in government hospitals but making sure that testing was timely and affordable. Project ARK PCR Initiative proved that PCR testing can be reduced to Php2,000- Php2,500, paving the way for Philhealth to amend its COVID testing rates.
Concepcion together with its partner and donors quipped, "Health and Economy are inseparable. Health is the priority but a good economy makes health sustainable. We thank our government for doing great things for our people in the midst of these challenging times. We thank our frontliners for not giving up on us. We thank our Pathologists and Medical Technologists, our unsung heroes in the laboratories, without whom, surviving this pandemic and returning to the new normal, would have been difficult."
If the outcome of the study will be favorable, this is expected to reduce PCR testing to Php350-Php500, offering an affordable and doable expanded testing protocol that will assist LGUs, OFWs, and MSMEs.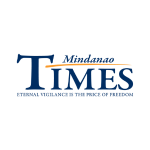 Advertiser posts are paid posts published by Mindanao Times. For inquiries, message us at our Facebook Page, www.facebook.com/MindanaoTimes.