The Philippine government and the Japan International Cooperation Agency has signed the loan package that will fund infrastructure projects in the southern parts of the country that would include the city's bypass road.
Based on the press statement from the Department of Finance (DOF), the P18.5-billion loan will be used to build the 45.5-kilometer four-lane bypass road and is supplemental to the P9.27 billion loan package signed in 2015.
"We express our heartfelt gratitude to the people and the Government of Japan, represented today by the officials of Jica and of course, by His Excellency, the Ambassador of Japan to the Philippines, for their generosity and earnestness in supporting our infrastructure modernization program," said DOF Secretary Carlos G. Dominguez III who signed the loan agreement on behalf of the Philippine government.
Dominguez added: "Given the challenging circumstances, these projects bring more support to our economic recovery well beyond their nominal value."
Eigo Azukizawa, Jica chief representative who represented his country in the signing, said the two sides signed the agreement even as the world has been facing the impact of the coronavirus disease 2019 pandemic.
"In a broader sense, I hope that these projects will also contribute to the economic recovery of the country amidst the COVID-19 pandemic as we fully support your government's pronouncement that restarting and accelerating the 'Build, Build, Build' program should be one of many strategies for reviving the Philippine economy," said Azukizawa.
The project, which will be built between Toril in the south and Panabo in the north, will help reduce the travel time to about 49 minutes, or about an hour less than the current travel time.
Among its components is a 2.3-kilometer main tunnel and another 500-meter tunnel in Magtuod that will be built using advanced Japanese technologies.
The construction of the bypass road project is set to start this year and is expected to be operational in 2023.
Another part of the loan package is the P75.5 billion Cebu-Mactan fourth bridge and the coastal road construction project which "aims to improve the capacity of the existing road network connecting mainland Cebu and Mactan Island, to facilitate the faster movement of trade and people between the two areas."
Part of the project is a 3.3-kilometer bridge and a 4.9-kilometer four-lan coastal road.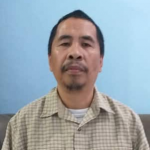 Managing Editor at Mindanao Times