In June, 2008, we received an invitation from the Davao Medical Center. It was to introduce to the media and the public the newly-appointed Chief of the Davao Medical Center (now SPMC) in the person of Dr. Leopoldo "Bong"J. Vega.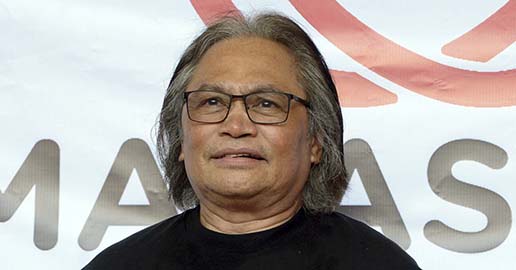 Recently, we came across numerous inspiring messages of congratulations on social media from Dr. Vega's friends, associates and the people whose lives he has touched in his career as a doctor. We watched him on television interviews in national, regional and local newscasts as he was asked various questions regarding his latest appointment as Undersecretary of the Department of Health for Special Concerns.
His appointment comes from no less than President Rodrigo Roa Duterte, who has known him to be a passionate medical practitioner who ran the Southern Philippines Medical Center as its Chief. This appointment was greeted by Davaoenos and his colleagues with approval and great confidence.
The situation brought about by the delay in the disbursement of financial assistance to families of frontliners who passed away because of the Covid 10 pandemic, and those who were infected with the virus in the line of duty was an issue that needed to be attended to, the DOH facing enormous problems coping with needs of hospitals and medical personnel in the country.
Way back in 2008, a lady friend of ours who worked with the MEDCO (now Mindanao Development Authority), Fe Quijano Munez and myself, gathered data about Dr. Leopoldo Vega and his accomplishments as an outstanding medical practitioner and asked for endorsements to nominate him for "Ten Outstanding Filipino Physicians" launched by the JCI Senate Philippines, Inc.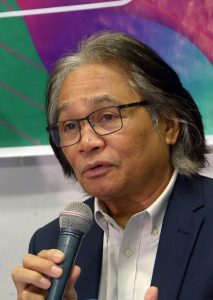 One of the endorsements we have kept to this day came from Atty. Jesus Dureza, Press Secretary in Malacanang at that time, who wrote "His passion for public service marked by extensive involvement as a member of the Organizing Committee for establishing medical mission and health services cooperative in fifty-one national chapters from 1989 to 2003. In Davao City, Bong also immersed himself in organizing community-based health programs since 1984."
"Bong continues to believe that the delivery of health services in the country is loosely organized and needs more networking. His career spans almost three decades of fulfilling not just the passion for the medical practice but also the desire to serve the needy and a strong belief that medical practice is at its truest, most genuine form when it serves to alleviate the plight of the marginalized."
"Bong's dedication to his calling is indeed a great source of inspiration. I'm sure the little bridges he has built will continue to remain sturdy in the years to come."
Davao City Councilor Pilar Braga wrote in her endorsement "I was his patient many years ago at the Medical Mission Hospital. I think what makes Dr. Vega different from the other physicians is his Big Heart. Doctors come and go, leaving the patient more insecure than ever…but not Dr. Vega. He would find time to hold the patient's hand, look at you in the eye and strike a conversation. He patiently explains the nature of the illness, the expected side effects and draws the family to rally behind the patient."
"Dr. Vega's patients are not just mere 'paying customers' but are persons whom the good doctor loves to heal."
Dr. Leopoldo J. Vega was born in Davao City with parents Atty. Garcilaso Vega and Beatrice Jumalon – Vega. He is married to Dr. Amelia Avelino – Vega and has two children, Alfonso Gabriel and Beatrice Aurea. He graduated from the University of the East Ramon Magsaysay Memorial Medical Center, earning his degree as Doctor of Medicine. He passed the Physicians Licensure Examination in 1980, the Philippine Board of Surgery Examinations in 1986. While he was working at the Davao Medical Center, he underwent training in General Surgery and in Thoracic Cardiovascular Surgery at the Philippine Heart Center. Feeling that his skills were still inadequate for cases he would encounter in his chosen career, he enrolled in a Health Management course at the Asian Institute of Management in Makati, Metro Manila. With his appointment as Chief of Hospital in 2008, he flew out on weekends to continue his studies.
Classmate in the US
A former classmate of Dr. Leopoldo Vega at the Ateneo de Davao who has become one of his closest friends, Oscar Ong, brings a team of thirty surgeons and nurses to perform free surgical procedures yearly in Davao City. This has been going on for almost ten years now. Oca, President of Operation Care Abroad, who stays in Michigan, USA has a message for his dear friend Bong, dated June 9, 2020.
"I have had the esteemed pleasure of knowing Dr.Leopoldo "Bong" Vega since our early days at Ateneo De Davao High School. I have proudly watched him flourish in his career as a successful Cardio-Thoracic Surgeon to his present position as Chief of Hospital at the Southern Philippines Medical Center. He has personally helped my passion to support the indigent residents of the Philippines by working closely with the Operation Care Abroad mission to aid thousands of surgical patients
President Rodrigo Roa Duterte has appointed a loyal and highly effective health care professional who will continue his undying service to protect the health and well-being of the Filipino people
I am extremely grateful to have this opportunity to express my very best wishes to Dr. Vega in his exciting new role as the Undersecretary of the Department of Health."
This time, in quarantine, there was no formal invitation for members of the media to formally meet and greet the newly-appointed DOH Undersecretary of Health, Dr. Leopoldo Jumalon Vega, but we wish him the best in pursuing his service to those he has sworn to serve.