Davao City – With sports facilities slowly opening its doors to the public after a months of lockdown, the Rancho Palos Verdes Sports Club welcomed its members and guests as it resume operations on its badminton courts and swimming pool last Tuesday, June 9.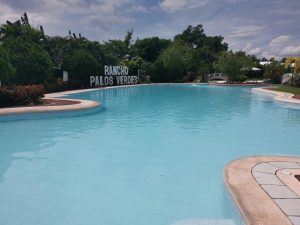 'Our badminton courts and swimming pool are now open for its members and guests but we have to follow strictly the safety protocols as approved by the IATF and the City Government of Davao,' said Rancho Palos Verdes Sports Club general manager Tommy Inigo.
The badminton courts are now open for reservations starting from 10 a.m. until 7 p.m. Safety protocols such as wearing of masks and social distancing are to be followed within the premises but during the game, players are allowed to take off respective masks.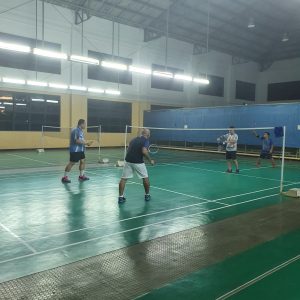 'Bringing of own rackets, shuttlecocks, towel and water bottles are a must per player,' Inigo said adding that players may bring their own food but may consume it outside the club.
The club will provide hand sanitizers but encouraged the guests to bring their own at all times.
As for the swimming pool, guidelines include – six feet of separation from other groups, no large group or pool parties, residents of the same household may swim together (maximum of 10 per group) and mandatory use of personal towels.
Inigo also stressed that the club will limit pool goers to 60 people per day with strict physical distancing, a maximum of 10 family members per group. He further added that there will be no dine in food, if ever may bring their own food outside the club.
'All guests who wish to enter the swimming pool are whether to swim or not will be charged accordingly,' he said.
Aside from the badminton courts and swimming pool, the lawn tennis courts are also open for its members.
'Hopefully, on MGCQ (Modified General Community Quarantine), our bowling alleys and physical training gym will be open and soon the basketball court,' he added.
For reservations call 0919-7054952 or 224-6425.
Badminton, tennis and swimming are one of the sports activities approved by the Inter Agency Task Force Omnibus guidelines Section 4 (13) on General Quarantine Community (GCQ) areas aside from walking, jogging, running, cycling, golf, equestrian and skateboarding. IATF guidelines also allows people below 21 years of age and above 60 years old, pregnant women, individuals with immunodeficiency, co-morbidities and other health risks in outdoor and non-contact sports.