Hedcor Inc., the company that runs small hydroelectric power plants of AboitizPower Corp., is remitting P20.1 million of its generation shares to local government units in Luzon and Mindanao under the Energy Regulations 1-94 (ER 1-94) policy of the Department of Energy (DOE).
In a press statement, the companys remittance is intended to help local communities in the two areas recover from the impact of the Covid-19 pandemic as it is committed to help its host communities.
In accordance with the Bayanihan to Heal as One Act, host LGUs can maximize ER 1-94 shares in mitigating the repercussions brought by the pandemic, says Andy Faelnar, assistant vice president of Hedcor Group.
The fund, Faelnar added, can be used for electrification, for development and livelihood programs, and for reforestation, watershed management, health, and environmental enhancement programs.:
But with the Bayanihan Act, host LGUs may now also opt to use this funding for the construction of COVID-19 facilities along with the procurement of medical testing kits and other supplies and necessities, he added.
The ER program allows the companys host communities to get a P01 a kilowatt-hour share that the power plants generate in the area and allows the company to directly remit the amount to the communities.
Hedcor, which generates renewable energy is able to further advance its partner communities development through ER 1-94.
The company said that its remittances before 2018 are still with the Department of the Energy which in turn would download it to the host communities.
Beyond the streamlining of processes, Hedcors direct involvement in the actualization of projects places emphasis on the strong sense of partnership between Hedcor and its host communities, it added.
The company said that in Mindanao the recipients of the fund are 12 barangays, four cities and municipalities, the province of Davao del Sur and Bukidnon, and Region XI. In Northern Luzon, the ER 1-94 funds are directed to host barangays in Benguet, Mt. Province and Ilocos Sur.
The assistance provided by these funds are a supplement to Hedcors previous three-wave relief assistance, which was conducted in support over the governments effort to flatten the COVID-19 curve, and prioritized the distribution of ready-to-eat goods and medical supplies, it added.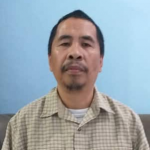 Managing Editor at Mindanao Times