Davao City – Badminton sports facilities resumed its operations after almost a three-month hiatus while the Davao Skate Park recently reopened its doors to the public as slowly but surely, the city's sporting world regained its presence after months of lockdown, the effect of the Covid 19 pandemic crisis.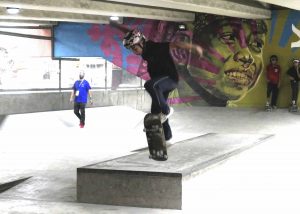 City Mayors Office Sports Development Division officer-in-charge Michael Denton P. Aportadera approved the resumption of the operations of badminton courts – Smash 'N Drop at San Pedro Extension, Badminton World at Mabini Street, Wheels 'N More in Bajada and Smashville at Tomas Monteverde Street provided that they will follow strict compliance of the new health and safety protocol set by the city government of Davao in consonance with the Inter Agency Task Force Omnibus guidelines Section 4 (13).
The Inter Agency Task Force Omnibus guidelines Section 4 (13) on General Quarantine Community (GCQ) areas allows non contact sports and other forms of exercises such as to walking, jogging, running, cycling, golf, swimming, tennis, badminton, equestrian and skateboarding. IATF guidelines also allows people below 21 years of age and above 60 years old, pregnant women, individuals with immunodefeciency, co-morbidities and other health risks in outdoor and non-contact sports.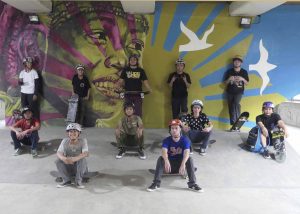 The Davao Skate Park located at the Agdao Flyover also reopened its doors for local skaters and stakeholders last June 8, Monday as supervised by the City Sports Development Division Office personnel in which some 20 skaters per batch were allowed to use the facility as to decongest the place in observance with the social distancing rule.
Local skater Jekoy Drilon said in an interview that his life was boring due to the lockdown period but opted to just stay at home.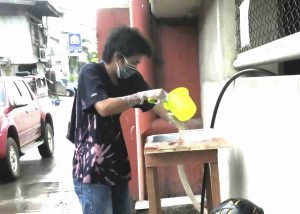 'I was bored playing ML (Mobile Legends) but here I am now to start anew. I felt body pain having fallen several times on the floor but this is just for a moment. Nabag uhan lang after having rested during the entire lockdown,' he said.
Local golf courses were also allowed to resume operations since the city was put under GCQ provided they would follow safety protocols. Rancho Palos Verdes Golf and Country Club, South Pacific Golf Estates and Apo Golf and Country Club have already allowed its members and guests to play as also provided to follow the club's guidelines on safety protocols. (with reports from Seth delos Reyes/CMO-CSDD)