A provincial government in Northern Mindanao has pushed for the establishment of a business process outsourcing (BPO) area as among the developments under the three model resettlements it is proposing under the Balik Probinsya, Bagong Pag-asa program.
In a press statement from the Mindanao Development Authority (MinDA), Secretary Secretary Emmanuel Piñol, chair of the agency, said Lanao del Norte Gov. Imelda Dimaporo proposed that a BPO area be among the three model settlements in Kauswagan, a town in the province.
Piñol said Dimaporo is willing to host the resettlement areas in the province as part of her support to the program, a brainchild of longtime special confident of President Rodrigo R. Duterte, now Sen. Christopher Lawrence T. Go.
He said the establishment of the BPO in the town will provide employment to returning residents of the province. "Just like the Kauswagan model, the Kapatagan Balik Probinsya Village will also have a housing project where the returning residents will stay," he added.
Another town in the province will become the area for the production of coffee and cacao that will be intercropped with tree farming. "Governor Dimaporo said that what is important is the constant coordination between the national government agencies and the local government units for the implementation of the program. And she said that they fully support this program initiated by Senator Bong Go and being endorsed by President Duterte," he said.
The province, the agency, is expected to start the projects of the program within the next two weeks.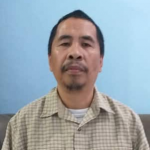 Managing Editor at Mindanao Times