The agreement between the Mindanao Development Authority (MinDA) and the Development Bank of the Philippine (DBP) has allowed a local government unit to borrow about P218 million for its solar water supply and irrigation project.
In an electronic mail Monday, Emmanuel G. Herbosa, DBP president and chief executive officer, said the loan was part of the memorandum of agreement that the government bank and the Mindanao-based government agency signed last year.
"DBP continues to partner with MinDA supporting projects that need to be implemented," said Herbosa.
Last year, the two agencies signed an agreement that would lead to their partnership in developing water resources for local government units either for drinking, irrigation and electricity.
The bank, however, did not identify the LGU that borrowed the fund for the projects, although during the signing of agreement, Secretary Emmanuel F. Piñol, chair of MinDA, identified Davao de Oro which submitted a proposal for a P300 loan to provide bulk water project for three of its towns.
Herbosa also said that the bank lent last year about P36.889 billion to Mindanao, part of the PP283.115-billion last year.
Of the amount, it lent P7.426-billion lent to agriculture, with P834-million lent to the sector in Mindanao.
Among those that it lent to included hospital, construction companies, private schools, local government units and micro, small and medium enterprises (MSMEs). In its portfolio to LUGs, among the projects included farm-to-market roads, public markets and public schools.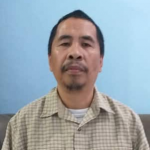 Managing Editor at Mindanao Times