The government should find ways to help protect small business owners from the impact of coronavirus disease 2019 (Coronavirus-19) infections in their workplaces, a business leader said.
In an electronic mail to TIMES over the weekend, Antonio S. Peralta, chair of the European Chamber of Commerce of the Philippines-Southern Mindanao, pointed out the "need to protect small business owners from liabilities arising from workplace infections.
"The cost to treat workers that are infected are substantial," Peralta said, adding that treatment for a single infection ranges from P700,000 to P1.3 million.
He added that companies should also need to reconfigure their workplaces to ensure that protocols are followed like physical distancing, wearing of face masks as well as ensuring that there is "a heightened sense of sanitation and cleanliness.
"This will mean additional costs for businesses," Peralta, also the executive director of the Foundation for Rural Enterprise Ecology and Ecology Development Of Mindanao (Freedom) Inc.
He also urged the government to help ensure that Internet connectivity will improve as businesses need to transition to the so-called new normal.
Better Internet connection, he added, is very important to online retail stores, cargo logistics, tele medicine companies, online banking and even online education."
Better connectivity, he added, will also serve the companies better as many of their employees have gone to work from home environment.
He added that government should continue to support businesses in accessing credit facilities "with flexible repayment terms with concessionary rate pricing."
Since the start of the pandemic, business group has been conducting webinars, or online seminars that have tapped key discussants who could help businesses shift to the new normal and provide them pieces of information needed to ensure their sustainability.
Among the topics of these cyberspace events were those intended to cover lending programs both of government and the private financial institutions that micro, small and medium enterprises can avail of, especially those who were hardly hit by the pandemic.
"The type of credit facilities discussed were working capital lines of credit for short term use which are for receivables and inventory financing and term loans that covered refinancing, acquisition of capital equipment and other business requirements that are long term in nature," he said.
"The financing aspect is key to the reopening of businesses whose cash flows were impaired with the sudden closures due to the declaration of the enhanced community quarantine nationwide," he said, adding that these facilities " concessionary rate and flexible repayment terms" as these "are suitable to help businesses jumpstart their business operations."
Among the speakers were Liduvino S. Giron, executive vice president of the Agricultural and Development Lending Sector of the Land Bank of the Philippines; Jerry Clavesillas, director of the Bureau of Small Medium Enterprise Development of the Department of Trade and Industry; Emmanuel G. Herbosa, president and chief executive officer of the Development Bank of the Philippines (DBP); Noel Ducusin, DBP division chief of the Agricultural Credit Policy Council; and Lourdes Baula, officer in charge of the fFinancial sector of the Small Business Corp.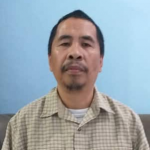 Managing Editor at Mindanao Times