The tourism stakeholders of Davao Region shared issues and plans on how to resuscitate the ailing industry in the recent Tourism Congress of the Philippines live webinar last May 27 on Facebook.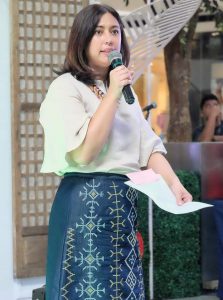 Moderated by Tourism Congress president Jojo Clemente, the webinar tackled the region's "next normal tourism road map" while touching on matters of how the industry is battling the one-two punch series of unfortunate events.
"As early as October 2019, we already had cancellations due to the earthquakes that triggered fear to locals and foreign tourists. Then, this pandemic happened. No one really had a grasp of its magnitude," said Davao Association of Tour Operators Pia Partoza-Montano.
Montano said their sector is still hurting as quarantine restrictions disallow operations in the travel and leisure industry.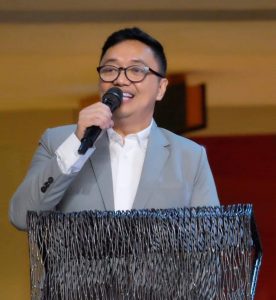 "For months now, there are still no flights, no tourists to fill our hotels. Our office staff are currently displaced, and we're facing more challenges with bills and other financial obligations," concurred Davao Travel Agents Association president Day Uy King.
According to Davao Tourism Association Renato Gatchalian, the "definition of tourism now is none existent".
"Some businesses, including mine, have not yet reopened, while others are not reopening at all. That's the next normal that we have to face," he shared.
For the first quarter of the year, Department of Tourism Xl regional director Tanya Rabat Tan reported that the region had a decrease of 50.91% of tourist arrivals, from last 2019's 1, 578, 356 to 2020's 774, 857. Due to the lockdowns, the region received zero tourists for the second quarter.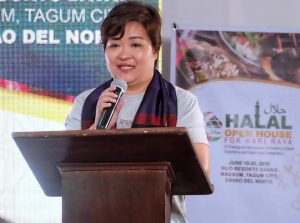 According to the Philippine Statistics Authority, tourism contributed 12.7% to the country's annual GDP. The industry also created 12.4 million jobs in 2018.
With tourism related establishments shut down and flights canceled, thousands of jobs, including those from allied sectors, were also lost.
To help cushion the impact, the industry is expecting to benefit from the COVID-19 Unemployment Reduction Economic Stimulus Act of 2020, which will provide funding for tourism response and recovery program as proposed by the DOT.
The agency is also working on getting back traveler confidence to make sure when lockdowns are lifted, tourists will feel safe and secure in their travel and in their tourism-related endeavors.
"To achieve this, we will equip our stakeholders with appropriate tools and knowledge for the tourism workers and stakeholders. We will roll out relevant training especially on digital marketing and virtual promotions that include recorded and livestream virtual tours," added Tan.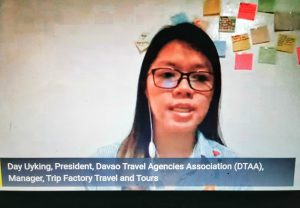 Gatchalian also added that the industry will now focus on destinations that are "closer to home".
For the travel and tour sector, Uy King proposed the provision of sanitizers and face masks as part of their travel kit and available to add another layer of safety for their clients.
"We also need to shift our market. Instead of bringing people overseas, maybe we can see the potential of domestic travel. More private and smaller group tours are intended for SIC (seat-in-coach) tours," she furthered.
Montano also recommended stronger collaboration with DOT and LGUs along with local communities in creating a sustainable recovery plan.
"This is an opportune time for us to do product innovation and develop new products to suit our clients' needs in the new normal. Our goal now is to deliver an experience that people are willing to spend money on," she explained.
Gatchalian also stated the need to continuously promote the region and" hype interest to whet travelers' appetite even before the lifting of the GCQ".
As the tourism industry moves forward in this time of pandemic, travelers now seem to look for more meaningful pursuits.
"We will focus on developing tours that are experiential and closer to nature, such as dive tours, mountain trekking and hiking tours, and health and wellness tours. We will also prioritize farm-to-table activities," said Tan.
She added that the quarantine has developed a "greater appreciation of people for supporting local products and services."
Moreover, in spite of the challenges, the industry remains hopeful for the opening of the "new normal".
"I believe that the interest to travel is still there. The concern is more on travel confidence, but it will come back, once it's safe to travel again," quipped Uy King.
The Tourism Congress of the Philippines, created under RA 9593 or the New Tourism Law, is the leading voice of the tourism industry.