"I would like to share some bananas in time for the Eid'l Fitr", said Shari Pangilamen Pendatun, the corporate social responsibility Team Leader of Del Monte Fresh Produce Inc. (Philippines) to the group called Halal Happy Citizens (HHC).
Through Imee Consolacion, the boxes of bananas from Del Monte Fresh Produce Inc. (Philippines) were able to reach Davao City a few days before Eid'l Fitr which is traditionally, a two to three-day, or even a week of merriment that includes a special morning prayer the next day after Ramadhan. Thereafter, people greet each other with embraces and kisses then, delectable cuisines and sweet dishes are prepared for everyone to enjoy. It is also the best time to visit relatives and friends with exchange gifts too.
But as Atty. Hanan Kahalan, one of the members of HHC said, "We are in no ordinary times, there is pandemic, mobility is limited and convergence is definitely restricted. But we have a commitment to share."
The bananas given by Del Monte Fresh Produce-Philippines (DMFPP), Incorporated to Halal Happy Citizens (HHC) were heartily turned into cakes, muffins and fried banana dumplings by five chefs who are highly aware of what Halal is and how important sharing is on the occasion of Eid for the Muslim community.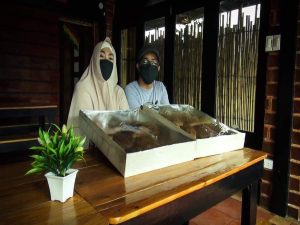 One of the inspiring chefs who participated is a Chef Instructor from the Institute of International Culinary and Hospitality Entrepreneurship, popularly known as IChef, one of the leading Culinary Arts and Hospitality Schools in the Philippines. He has been baking since 2015, and though not a Muslim he practically grew up in a Muslim populated area in Cotabato City. Chef Grecco Tee Martinez is no stranger to the celebration of Eid because part of his Muslim-Chinese roots from his maternal side.
Another Chef is Sahidina Ampatuan-Datukon who is a clinical pharmacist by profession. Indeed, she likes to mix concoctions, but making something delightful for the tummy and soul is what she loves doing in her kitchen. As the founder of the online group Davao Natural and Organic Gardening Enthusiast, she definitely loves organic gardening and practices zero waste.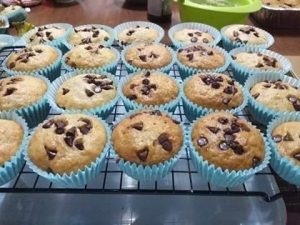 Then we have Chef Hamida Demuna-Sibayan who initially wanted to put up a halal restaurant but diverted her attention into making condiments and halal sauces, thus the birth of SpiChef.
The fourth Chef is Camille May Tadle-Fernandez who fell in love in cooking when she found her love in the person of a young datu from the lineage of Sultan Tambilawan in Maguindanao in 2010. She is also the chef and owner of Mansana's Cooks.
We also have Ernest Tanjili II who initially learned the tricks and the magic in the kitchen through his mother as he used to be her assistant chef. Also, their family once owned a restaurant that serves Moro cuisines, therein his passion in cooking was enriched. He manages and owns Papa Empanada and More.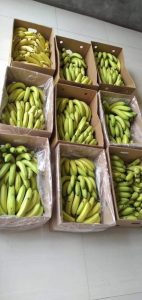 The Ateneo Muslim Community composed of Salam or the Ateneo Muslim Society, Al-Sabar or the Ateneo Law Student-Advocates for Bangsamoro Rights, and the Salaam Movement, contributed to some of the ingredients used by the chefs.
A day after the Eid, the wonderful goodies were delivered by Oridoo, the first Halal delivery services in the Philippines to the orphanage. According to Islam, orphans are those children who are left with no protection because their fathers have passed away. Many orphans have no source of income and/or a guardian to take care of them. This is where Muslims as a community have to step in and aid the orphans.
Prophet Mohammad (PBUH) said, "I and the person who looks after an orphan and provides for him, will be in Paradise like this," putting his index and middle fingers together. – Narrated by Sahl bin Sa'd
To ensure the safety of the children, Susan Lim of Farmacia Sla sent the children masks. Bottles of drinking water were also sent by Salam Abdullah of Purestar Water Refilling Station. Some of the individuals who contributed to the success of the event are the Moroccan Lady and the International Award winning-artist who has become an eminent name in the scope of Islamic art, Zohayma Montañer, Al-Haj. It is also worthy to mention some companies who made the event possible like Rayjan and Yearah Inc., Tambilawan, Tamam Brownies, the Moropreneur and MA-Films.
What happened at the orphanage?
The children were all waiting patiently; they were in clad in white; there was Qur'an reading before the meal.
They were so, happy, they even shouted "Balik kayo bukas"
Dr. Wilhelmina D. Dilangalen cried during her speech, it was her first time to visit a Muslim orphanage and she said she was so, happy of the chance to meet the children
In this pandemic, we are also like Orphans somehow, longing to be with our loved ones, family and friends, we cannot hug them…