Homegrown real property developer Damosa Land Inc. is resuming the works on the components of its 88-hectare Agriya mixed-use project despite the impact of the coronavirus disease 2019 (Covid-19) pandemic on the industry, a top official said.
In an interview over ANC over the weekend, Ricardo F. Lagdameo, first vice president of the company, said two of the components of the projects, the housing sector and the agriculture tourism, will continue as the company assesses the impact of the virus on its timeline.
"We are taking it on a case-to-case basis," said Lagdameo in reference to which components and which projects will absorb the impact.
At the launching of the project in February, Lagdameo said the housing project, which features high-end housing units that have lots between 200 square meters and 450 square meters, will allow homeowners to have their own gardens as part of the open spaces.
In an earlier electronic mail to the TIMES, Lagdameo said the company is looking forward to continuing the construction phase of the project if the quarantine protocols allow it.
Construction, he explained, "not only helps our industry but it provide jobs to a wide sector," he said, although he added that protocols, like wearing of face masks and physical distancing, must be implemented in the worksite.
The tourism component of the project, the Naturetainment, highlights agriculture as the company is paying "homage" to the industry, a key component of the entire conglomerate as it has into farm development since about 60 years ago when Lagdameo's grandfather, Don Antonio O. Floirendo, started the Tagum Agricultural Development Co. Inc. which has its base in Sto. Tomas, Davao del Norte.
This developed as Lagdameo believed that as a result of the economic slump in the industry particularly in Metro Manila, investors will look at the potentials in other growth areas, including the city and the rest of Mindanao.
"Davao will be benefiting from that (impact of the virus on Metro Manila)," he said as he pointed out that the business environment in the city and the rest of Mindanao "has really been strong, very robust."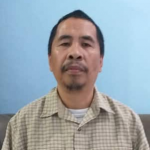 Managing Editor at Mindanao Times