The Ayala-led Bank of Philippine Islands (BPI) is looking at improving the digital penetration especially in Mindanao where it is at a low of 32%
In an electronic mail sent to the TIMES,, Noel A. Santiago, bank chief digital officer, said that the digital penetration in Mindanao is a bit lower than the national average of 40%,
Although he admitted that a national broadband infrastructure is among the key factors in enhancing digital penetration not just for the banking sector but also other industries on a nationwide scale, which is "out of our hands," Santiago said the use of smartphones will help the bank improve this as these tools have been present even in remote areas..
"We continue to work with our public and private sector partners to push for greater digitalization, especially in regions like Mindanao, to help enable financial inclusion," he said.
Although he did not provide data on the client base of the bank in Mindanao, Santiago the bank has about 8.66 million clients nationwide with about 1,167 branches, including those of the BPI Family Savings Bank and BanKo.
On the number of branches, 124 are located in Mindanao.
Although he did not mention any amount in terms of capital expenditure, Santiago said is the bank will continue to invest in digital.
Before the pandemic, he said, the bank was looking at a 20% increase in revenue by 2023 that it could attribute to digitalization. However, he added, "we may need to recalibrate this as soon as we have a better sensing of how this pandemic situation will pan out."
Despite the setback, the bank also saw an opportunity to grow its bottomlines through digital bank as it earlier reported that about 90% of the transactions during the period were done through the different online channels.
Before the pandemic,72% of the bank transactions were through online platforms.
To maximize the use of cyberspace, he said the bank is exploring "other tools and ways to provide a more convenient and secure digital banking experience."
"Our digitalization journey is an ongoing process because the client's needs and situations evolve over time. We will continue to be relevant and transform our services and facilities to align with the ever changing societal and market dynamics that impact our client," he added, pointing out that the bank is preparing these new tools and will be unveiled soon.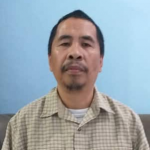 Managing Editor at Mindanao Times