Davao City Water District's Matina, Bajada, and Toril offices are open on May 25, 2020 from 8:00 AM to 5:00 PM despite that this day was declared as a regular holiday in observance of the Eid'l Fitr (Feast of Ramadhan).
However, DCWD will only accept requests for reconnection of water service and payment of water bills for Zone 15. Customers may check their water bills to know their zone. The zone is the first two digits of the account number. They may also go to bit.ly/myDCWDzone.
In recent advisories, DCWD announced that other customer service requests will be accepted starting June 1, 2020 and that payment of water bills has been scheduled per zone in observance of the General Community Quarantine (GCQ) guidelines. Also, DCWD's NCCC-VP Mall, Felcris Centrale, and SM Lanang Premier collection centers are still closed until further notice.
All transacting customers are reminded to follow the GCQ guidelines, to wear face masks at all times, and to go through the mandatory temperature check, disinfection, and foot bath. Paying customers are also advised to bring a copy of any old water bill for faster transactions and prepare the exact amount to limit contact with tellers.
In addition, the DCWD management assures the general public that the operations of its technical departments and Call Center/Central Information Unit will not be disrupted to ensure continuous water service and offsite customer service support.
For any queries and updates related to DCWD's services, customers may contact DCWD through the 235-3293 (DCWD), 0927-7988966, 0925-5113293, and 0908-4410653 hotlines or DCWD's website (www.davao-water.gov.ph) and official Facebook page (www.facebook.com/davaowater) chat support. (Alexan Lynette L. Cabeguin)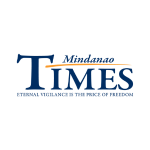 Advertiser posts are paid posts published by Mindanao Times. For inquiries, message us at our Facebook Page, www.facebook.com/MindanaoTimes.