Homegrown real property developer Damosa Land Inc. has instituted mechanisms to enhance protocols in protecting its employees from the dreaded coronavirus disease 2019 (Covid-19).
As some of its employees started going back to work, the company is setting up measures aside from that the government has ordered so that its employees remain healthy, said Ricardo F. Lagdameo, first vice president of the company.
"For us, employee, tenant, and resident welfare is high priority. We have been preparing for some time for returning to work," Lagdameo told TIMES in a private message, pointing out that among these mechanisms include the setting up of sanitation pods before employees are allowed to enter their offices.
The company, he added, is also setting up isolation tents and is also finalizing its mobile application-based "self monitoring system for our employees to help monitor further,"
He added that the company has also adopted digital processes since about two months ago after several weeks of planning.
Lagdameo said the company, once allowed by the government, will continue with the implementation of its existing projects like the 88-hectare Agriya, a mixed-use project in Panabo City, Davao del Norte that features agriculture, one of the earliest ventures of the late Don Antonio O. Floirendo, Lagdameo's grandfather.
The company will also look for possible credit assistance that it can avail of as "anything that we can get will help.
"We understand that there are provisions being implemented to help ease borrowers' burden but I think more can be done," he said, in reference to the moratorium that the government has ordered lending companies to implement.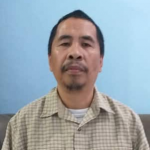 Managing Editor at Mindanao Times