More hospitals to be equipped with RT-PCR tests
Presidential Adviser for Entrepreneurship and Go Negosyo Founder Joey Concepcion announced the arrival of the first batch of more than 500,000 antibody rapid test kits for Project ARK. These will be shared among 205 partner companies to screen their employees for the safe reopening of their businesses.
Concepcion shared, "On May 19 and 20, we are flying in two planeloads of PCR – swab testing equipment (including automated extractor machines), which were donated by our private sector donors. This is also our initiative on the support for expanding the RT-PCR tests on our government hospitals and selected private hospitals. Through the collaborative effort of DOH, Red Cross Philippines and Go Negosyo partners, we should be looking at 30,000 tests a day in 45 days and hopefully within the next three months, we would attain 50,000 tests."
"According to Cong. Janette Garin, who is our Private Sector Chief Implementor for Project ARK- PCR Initiative, the goal is to make swab testing price more affordable that is why we partnered with some government hospitals that can offer it in less than PHP 1,700 per PCR test. In this way, we will be able to make it more accessible to everyone," Concepcion said.
Both Garin and Concepcion agree that ordinary Filipinos must not pay a high price for RT-PCR testing.
"The Go Negosyo donations are the best bang for the buck in the Philippines today. Project ARK – PCR initiative helps put up automated laboratories and/or converting manual laboratories to automated and modern and complete laboratory setups. The project brings the price of RT-PCR tests to a more reasonable price," said ARK-PCR Private Sector Chief Implementor Garin. Accessibility, affordability and timely release of results within 24 hrs are the expected output of the Project ARK PCR Laboratories
Concepcion reiterated that economic activity should start and must be accompanied by aggressive mass testing using both antibody rapid tests and RT-PCR tests. "This is key to avoiding another lockdown. That is what we, along with Deputy Chief Implementer of Covid19 Response Vince Dizon, are focused on. These tests, used following the DOH protocols, will help create visibility."
"We strongly disagree that massive rapid testing of our employees is a waste of resources. It is, in fact, a way of protecting our businesses and the lives of our people. The private sector is spending more than P500 million to P600 million on this, but continuous lockdown is going to cost us much more. As for accuracy, we are encouraging companies to test every 14 days. The more we test, the more accurate our data will be."
"That is our goal, to make testing accessible and affordable. Be it antibody rapid tests or RT-PCR tests. Affordable testing, tracing, and treatment – that should be our marching orders if we want to keep the economy open. This – along with the proper use of masks, social distancing, and other regulations – is key to winning the war."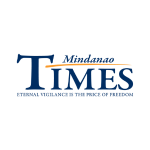 Advertiser posts are paid posts published by Mindanao Times. For inquiries, message us at our Facebook Page, www.facebook.com/MindanaoTimes.