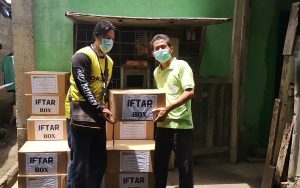 Ramadhan is significant for Muslims all over the world for a number of reasons – one of them being the fact that the Qur'an, the holy book of Islam which is the source of divine blessings, tranquility and guidance for humankind, was first revealed during this special month. Thus, reading and reciting its verses are highly encouraged during Ramadhan.
Fasting is observed from dawn until dusk in this holy month not only to practice self-discipline and sacrifice, but also to inspire compassion by being in solidarity with those who have meager resources and are oftentimes hungry. It is not merely just about abstaining from drinking and eating, but it is also refraining from all thoughts and acts considered immoral.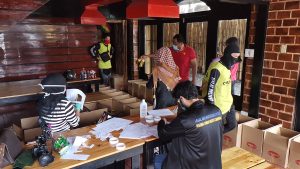 In Ramadhan, Muslims have a heightened sense of community, sacrifice, and devotion to Allah (SWT- Subhanahu Wa Ta'ala). However, these are unprecedented times, and the communal practices that we have been accustomed to such as nightly gatherings, open Iftar (evening meal for breaking of the fast) in the Masjids, Tarawih and Tahajud prayers in congregation, and Tilawah Al-Qur'an in halls cannot happen with Covid-19 around.
Surely, this is not how we expected Ramadhan to be but despite the odds, Muslims always say, "Alhamdulillah Allah Kulli Haal", which means "Praise be to Allah (SWT- Subhanahu Wa Ta'al the virtue of charity a) in every situation."
With the current pandemic, most human movement and actions have halted abruptly. But the virtue of charity, one of the most honored deeds, did not cease at all specifically during the month of Ramadhan. It has only gone virtual.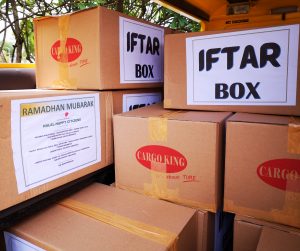 Since social distancing is now the norm, a virtual community of Muslims called Halal-Happy Citizens has teamed-up to lift community spirits during Ramadhan in these challenging times. The group includes sellers of halal products, most of them providing Iftar-ready meals for those having a hard time to cook at home.
The group collectively thought of sending IFTAR Boxes to their underserved Muslim brothers and sisters composed of 125 individuals and 44 households. With the support of Halal-Certified, Muslim-Owned, and Muslim-Friendly establishments like the Indonesia-based Aneka Kartika Tours and Travel Services, The Moroccan Lady in Makati, Davao brands like Nanay Rebecca's Halal BBQ, Sunny Point Café, SpiceChef, Mailz Haven, Tamam Brownies, Tambilawan, Mansanas Cooks, Square Nights and MS3-Agriventures, the IFTAR boxes became a reality in just a matter of days.
"The IFTAR Box Project is a simple yet genuine expression of the Halal-Happy Citizens and some Halal-Friendly establishments not only in Davao, but from other places to reach some humble communities especially this blessed month," shared Selahuddin Yu Hashim, the CEO of Moropreneur, a non-government organization that collaborated with the Halal-Happy Citizens for this initiative of sharing and giving in this unique Ramadhan.
The Halal-Happy Citizens wanted to fulfill their religious obligation of giving charity without putting people's health at risk while doing so. With the help of technology, they were able to make contactless charity a possibility. Funds and food products were pledged and donated online. Meanwhile, Oridoo Delivery Services, the first halal-delivery provider in the Philippines, was tapped for a seamless distribution of the donations to the identified recipients, who are from the Kagan, Maguindanaon, Tausug, and Balik-Islam sub-groups. Oridoo observed proper physical and social distancing at all times. Oridoo also helped in ensuring that the items delivered are halal or permissible for the consumption and use of Muslims.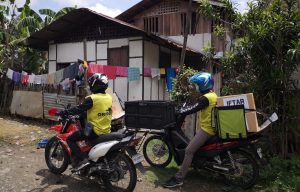 Vernon Prieto, a staunch supporter of halal and the Philippine representative of Aneka Kartika Tours and Travel Services based in Indonesia, said "May our Muslim brothers and sisters in Davao appreciate and enjoy the boxes that are thoughtfully filled with halal goods."
Ultimately, the IFTAR Box Project was a dedication of faith to Allah (SWT- Subhanahu Wa Ta'ala), and the belief in his messenger, the Prophet Mohammad (Sallalahu 'Alayhi Wa'Salam), who said: "Give charity without delay, for it stands in the way of calamity." (Al-Tirmidhi).