Like any other big ticket projects in the country, the implementation of the P12 billion bulk water project here has hit a snag due to the coronavirus disease 2019 (Covid-19) pandemic.
In an electronic mail yesterday, Cirilo C. Almario III, manager of the Apo Agua Infrastructura Inc., told TIMES that the company is still assessing the impact of the pandemic on the construction of the project.
Aside from assessing the impact of the pandemic on the timeline of the project, Almario added, the company will also "formulate a recovery plan that can be implemented once ECQ (enhanced community quarantine) is lifted in Davao City."
"We are ascertaining when we can resume full construction activities, while putting in place the appropriate health and safety protocols," he added, pointing out that the company has since suspended construction activities for the project, although "non-construction related activities (are done) through work from home setup."
He said the company, a consortium formed by the Aboitiz Equity Ventures and JV Angeles Construction Corp. with Davao City Water District as their output buyer, is also "evaluating the full impact of the pandemic on its critical value chains from labor to subcontractors and suppliers."
"The company is also proactively working with JVACC and its project partner, the Davao City Water District, to mitigate the adverse effect of CoVID-19 to the project and to recover as quickly as possible," he added.
The project is supposed to be completed in June next year and would help the water district in providing potable water to key areas that it can hardly provide at present.
Under the agreement between the water district and the company, it will start supplying about 126 million cubic meters annually, its capacity, as the potable water demand of the city by then would be about 137 million cubic meters. Although under the contract, the project needs to at least supply the city with about 109.5 million cubic meters a year.
Lawyer Bernardo D. Delima Jr., spokesperson of the water district, earlier said that the projection for next year was based on the application of 68 high-rise buildings and 63 subdivisions with some of them were supposed to be completed next year.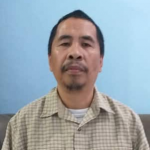 Managing Editor at Mindanao Times